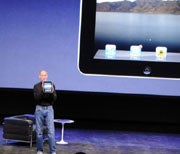 We knew today's Apple tablet announcement was a big deal. We didn't know, however, that it was big enough to bring the Internet to a near-standstill.
While Steve Jobs was discussing the highly anticipated iPad, IT workers across the country were discussing how to get their servers back up and running. And this time, it wasn't just Twitter taking the nosedive.
Apple's iPad and the Internet
The virtual tremors began at the start of the iPad's world-changing debut, shortly after 10 a.m. PST. Twitter was already at a crawl by that point, with users complaining of missing and long-delayed tweets. Thus far, Twitter has only acknowledged the existence of the problem and said it is "investigating the source."
Next came Cover It Live. The software, used by numerous sites to power live-blogging of major events, melted down for about 20 minutes. PCWorld and Technologizer were among the sites relying on the platform for live coverage of the Apple gala.
"It's been a tough day for us and our customers," Cover It Live President Keith McSpurren tells me. "We've got smart people who generally try very hard to make this thing work, but we didn't even see the breadth and depth of today's coverage."
All Eyes on iPad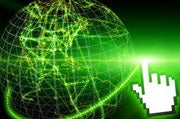 McSpurren estimates his service was slammed with nearly twice the traffic it's experienced on past events, including previous Apple announcements. That same surge may have been to blame for other more localized outages: Several sites using Cover It Live were themselves down during the iPad's revelation, McSpurren says — some of them sites with recognizable names.
Both Engadget and Gizmodo, two of the Web's biggest tech blogs, were inaccessible during parts of the Apple event, according to user reports on Twitter and other places. Web broadcaster Leo Laporte's live audio stream of the event is also said to have crashed during the iPad's introduction.
And it wasn't just tech sites suffering: Some Internet service providers, such as the UK's Level1 Internet Services, told customers all the iPad attention was putting pretty much the entire Internet in a chokehold.
"Apple iPad launch still slowing down the Internet. Popular web sites are slow to load, and e-mails still taking longer to deliver," the company said in a support advisory.
iPad, iMad
The iPad-inspired user-written tweets may be the most telling of all. Some were sent in good humor; others seem to show an underlying resentment of Jobs and the "Apple fanboy" frenzy.
"I think the Internet is about to go down…going so slow. Thanks, Apple," wrote Twitter user nickbell79.
"Every site I look for latest news on the Apple event is running really slow," agreed user dbslone. "Waiting on the whole Internet to crash."
"S. Jobs and fanboys breaking the Internet…great!" OrantesM quipped.
So all in all, we got an iPad — even if it damn near caused an iPocalypse. iDon't know about you, but iAm glad the day's almost over.
JR Raphael is a PCWorld contributing editor and the co-founder of eSarcasm. He has his own theories as to how the iPad will change the world.
iPad (2010)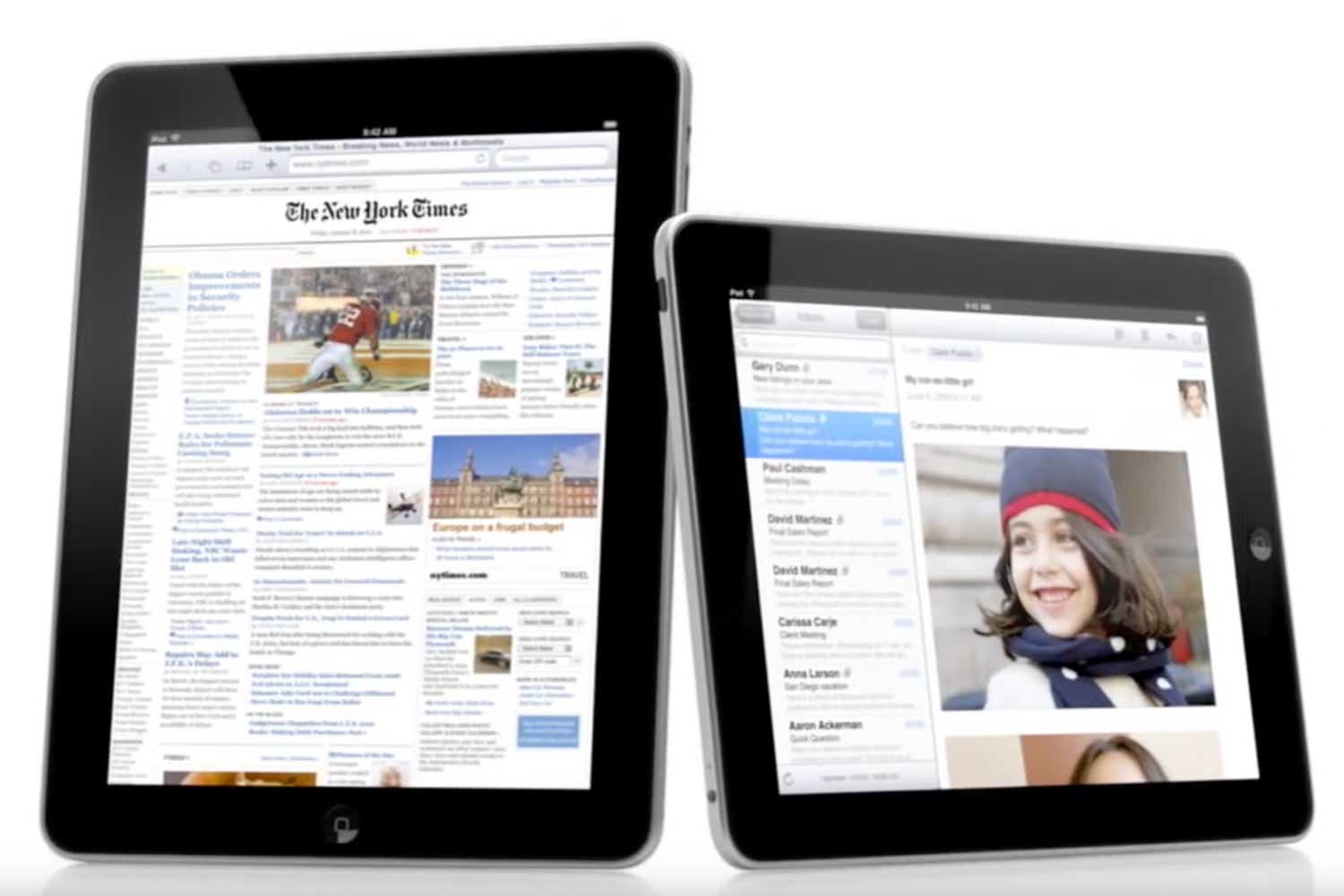 Read our full
Review iPad (2010)