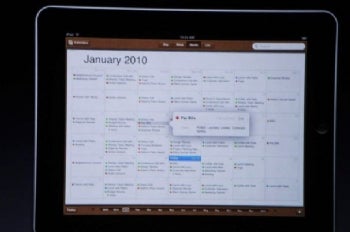 When I saw the iPhone demonstrated for the first time at 2007's Macworld Expo, I knew pretty much right away that it was big. Three years later, the phone world is completely different than it was in 2007, due in large part to the iPhone.
Fast-forward to 2010. Another highly anticipated Apple product is announced–one that Apple again touts as revolutionary. This time, the reaction is more muted. Was it because of the hype leading up to the announcement? Has multitouch gotten old-hat? Is it because it looks and acts like a giant iPod Touch? Whatever the reason, I haven't really gotten the same sense of "bigness" as I did when the iPhone made its debut.
But after thinking about it and reading more about it, I think I've got a better idea of what the iPad is for, who it's for, and why, even though it might not be Earth-shattering, the iPad might just succeed after all.
What–and Who–It's For
First, let's take a look at what Apple describes the iPad as being for:
"The best way to experience the Web, e-mail, photos, and video. Hands down."
Okay, that's marketing speak. But it does give us a good idea of what the iPad's target audience is, and it doesn't include me.
The iPad is not something you're going to want to use to churn out a story like this one. If you work with text as much as I do, the iPad probably isn't for you. You'd be better off getting a netbook or ultralight notebook.
If you do heavy data-jockeying in Excel, the iPad probably won't fit the bill either. Again, you'd probably want a small notebook for those sorts of tasks.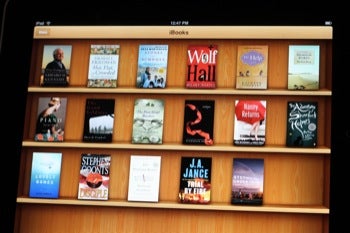 No, the iPad is highly visual. Browsing the Web, reading e-mail, looking at photos, watching video, and reading e-books are all highly visual tasks. If you're a home user who just wants something small and light to browse the Web, peruse photos, look up recipes, and catch up on the news, the iPad would make a good option.
If you're looking for something to toss in your bag so you can stay connected when you're on the road or commuting, the iPad is probably worth a look too.
I could easily see the iPad used in medicine, for example. Imagine, if you will, each doctor in a hospital carrying an iPad with them to access patient records instead of paper charts. Each room, for example, could have a Keyboard Dock that doctors could plug it into for easier text input (it'd also allow the iPad to recharge throughout the day).
Education, home, retail, you name it; there are plenty of places where this sort of device does make sense. The iPad may not always make sense in the big-business world, but then again, maybe it isn't supposed to in the first place.
Why it Just Might Work After All
Admittedly, I had expected Apple to do something different than make the iPad look and work like an oversized iPod Touch, but that may be a smart move on Apple's part.
As Steve Jobs noted in his presentation, millions of people already know how to use the iPhone, so why bring yet another interface into play? That familiarity may be a big advantage in the long run.
Also, I think that sometimes we as geeks who eat, drink, and breathe this stuff sometimes lose sight of what average users do on their computers–that is, get online, play a few games, view photos, and do some light office work. These, of course, are the exact sort of tasks that the iPad is designed for.
It may not be great for people like me, but that isn't the point. There are millions of people who the iPad might appeal to. I can think of a few such people I know off the top of my head, and I'm sure you do too.
Too Soon to Tell
Granted, the iPad is far from a sure thing. After all, it hasn't even gone on sale, and the only people who have actually gotten to use it either work with Apple, are one of the few developers who got to use it ahead of time, or were among the reporters at the announcement event.
There are plenty of things Apple could have done differently in terms of features and functionality, and I'm still not sure if the iPad is going to revolutionize how we all use computers. But it's far too soon to call it an iDud.