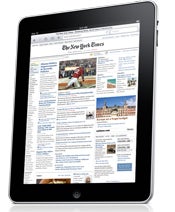 Since its launch on Wednesday, Apple's iPad has made plenty of headlines. So far, most of the coverage has been about the device's capabilities, the content it will display, and whether or not people will be willing to buy it. But, there are a few key points that haven't been given as much attention as they deserve. Now that we're all coming off our Apple Tablet binge, and the iPad hangovers are setting in, here are four things you'll want to keep your eye on moving forward.
Apple A4 Chip
Apple purchased chipmaker P.A. Semi in 2008, and by mid-2009 it became clear that Apple-branded chips were on their way. So what happens to Apple's relationship with Intel, Cupertino's main chip supplier? Does Apple intend to make its own chips for its entire product line or just for mobile devices?
If Apple's plan is to put Apple chips in everything from the iPhone to the Mac Pro, how long will this take? What has Apple achieved in chip development so far? Is the A4 chip just a P.A. Semi product with the Apple name on it or something in between?
No one knows much about the iPad's 1-Ghz Apple A4 chip. Apple claims its chip is great for battery life, and early reports based on hands-on time with the device say the iPad is pretty fast. So Apple looks to be off to a good start with its in-house chip development, but does Cupertino plan to go all in and leave Intel in the dust?
Biggest Mobile Company by Revenue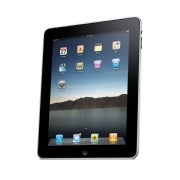 It's amazing that a company like Apple has such a consistent vision of delivering great-looking hardware and easy-to-use software, but its CEO won't hesitate to redefine the company in public. At the D5 conference in 2007, for example, while sitting alongside Bill Gates, Apple CEO Steve Jobs said, "The big secret about Apple…is that Apple views itself as a software company."
Now with mobile devices becoming more important, Jobs says that Apple is a mobile device company. Not just any mobile device company mind you, but the number one mobile device company in the world based on revenue. Jobs said that by using revenue as a measuring stick Apple even beats out Nokia, the world's largest handset manufacturer.
Jobs gets to this figure by noting that Apple brings in over $50 billion in revenue a year, most of which comes from so-called mobile devices including iPods, iPhones, and MacBooks. But this claim is hard to verify because Apple doesn't break down its earnings to show exactly how much of its revenue includes non-mobile devices like the iMac, Mac Mini, Mac Pro and retail store revenue. It's also a bit of a stretch to put MacBooks and iPods in the same sales category as the iPhone. Apple's laptops and MP3 players don't have 3G, 2G, or even analog cellular capabilities, but it's true you can easily carry an iPod Nano or a MacBook around with you, just like a cell phone.
Kindle Under Pressure
Apple's decision to use the ePub format for its iBookstore was a huge vote of confidence for the open standard. Amazon is the largest eBook seller that uses its own proprietary standard, and locks users into a specific device.
Amazon's Kindle business is pretty strong today, but 2010 may bring some big pressures on Amazon to reform its ways. The Kindle was already under threat from the number of e-readers using the ePub format hitting the market this year, and now Apple's iPad is thrown into the mix. If the iPad and other e-readers take off in popularity, will Amazon be pressured to use the ePub format on the Kindle?
Micro SIMs
There were grumbles about Apple's decision to go with AT&T for the iPad's GSM-based 3G data service, and no doubt those grumbles will continue if the iPad 3G experience is similar to the iPhone on AT&T. The good news is the iPad is unlocked, meaning you will never be chained to one carrier. But for the moment, the iPad will only work on AT&T since the device uses a micro SIM or 3FF (Third Form Factor) card instead of the standard SIM used in devices like the iPhone.
But you may be able to use the iPad on T-Mobile–the only other GSM carrier in the U.S.–sooner than you think. The U.K.-based firm Lok8u earlier this month announced that its GPS locator devices using 3FF SIMs will be coming to T-Mobile USA this summer. It stands to reason that once T-Mobile is ready for Lok8u's 3FF devices, which use a combination of GSM and GPS signals, the iPad will also work on the network. If that's not the case, I have no doubt T-Mobile wants to have its network ready for the iPad as soon as possible.
Connect with Ian on Twitter (@ianpaul).