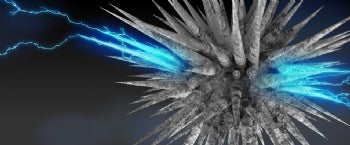 Nowadays we're all about touching our mobile devices and computer hardware, but despite the ubiquity of touchscreens on the market, almost none are sensitive to varying degrees of pressure. A company in the U.K. by the name of Peratech is looking to fill in that gap by harnessing the power of quantum mechanics.
Technology Review reports that Peratech has signed a deal with screen manufacturer Nissha (whose partners include LG and Nintendo) to license its unique pressure sensitive technology. Peratech's screens use an "electrically conductive material dubbed a quantum tunneling composite" to provide more efficient and more sensitive touchscreens than any other similar technology currently available.
So how does it work exactly? Like many wonderful things in this world, QTC is essentially designed like a sandwich. There are two conductive surfaces from which electrons can be transferred. In between them is a polymer surface outfitted with 10-nanometer conductive spikes.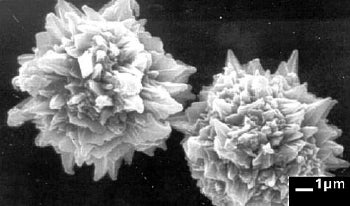 As the screen surface is pressed or touched, the electrons are tunneled through the spikes to the inner conductive surface, relaying the necessary touch information. Peratech's sensors are said to be 75 micrometers thick and sensitive enough to detect bends on the surface as small as two micrometers.
This tech is wildly different from the current status quo of capacitive touchscreens. Capacitive touch works by changing the electrical charge on a screen with your finger's own electrical charge. The device detects the difference and interprets it as a touch on the area of change.
Only surfaces with an electrical charge can use capacitive screens which is why your finger controls your iPhone just fine, but not the nails on your finger.
Peratech may be onto something with their QTC technology. The era of long presses on your phone and imprecise touch tracking may come to an end if they're successful. Imagine typing on a QTC phone where a soft touch is lower case and a hard touch is upper case letters. This could revolutionize the efficiency of tEeNybOpPeR tExTerS! And I'm sure you app developers can come up with some good uses, too.
[MIT Technology Review via Engadget]