Apple's iPad is barely a day old, and it's already facing legal troubles. Not terribly surprising, as "iPad" is hardly original — and Apple has a history of stealing names that are registered trademarks of other companies.
Japanese electronics company Fujitsu built a handheld computing device in 2002 — complete with Wi-Fi, Bluetooth, and VoIP support — called the iPad. The Fujitsu iPad features a 3.5-inch color touch screen and an Intel chip.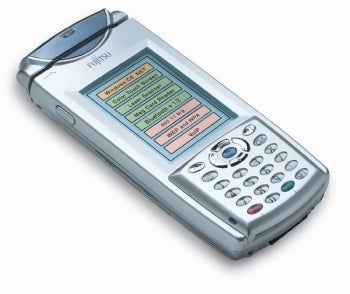 The Fujitsu iPad (which had a considerably higher price point at its time of release — $2000 to Apple's entry-level price of $499) is most commonly used by shop clerks in retail stores for keeping track of inventory and recording sales.
According to the New York Times, Fujitsu wanted the iPad name back in 2003 — and still wants it today. The company first applied to trademark the name "iPad" in 2003, though the application ran into problems because another company — Mag-Tek — was already using the name for a handheld number-encrypting device.
That's right, there's more than one iPad floating around out there.
In early 2009, Fujitsu's trademark application was declared abandoned by the U.S. Patent and Trademark Office, but the company re-opened its application in June. Since the re-instatement of the Fujitsu application, Apple has been trying to take it away (via proxy) — in fact, they've filed three petitions to extend the deadline. Apple now has until Feb. 28 to oppose Fujitsu's claims.
And it looks the gauntlet's been thrown — according to the Wall Street Journal , Fujitsu is consulting lawyers over the next steps, as it is the company's understanding that the name is Fujitsu's.
While Apple and Fujitsu battle it out, there are other products using the semi-trademarked name "iPad" — including a padded bra by Canadian lingerie company Coconut Grove Intimates, motors and engines by German technology company Siemens, and a tablet computer by ST Microelectronics.
I'll let you in on a little secret: PC World actually wrote about the iPad — handheld, internet-connected, and with a pretty little touch screen — back in 2002.
That's right, we scooped the throngs of iPad wannabe reviewers — kinda.