Talking on the phone is so 20th century — texting is where it's at. And t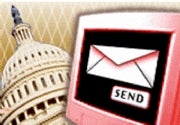 hat's why loads of drivers take to the great open road smooshing their QWERTY with nimble thumbs. That sounds like the worst idea I've ever heard, and the U.S. government (mostly) agrees. As of January 2010, 19 states along with Washington, D.C., have banned texting while driving. But now the Highway Loss Data Institute (HLDI) — a project sponsored by insurance companies, of all entities — claims that despite anti-texting-while-driving laws, crash rates are not affected. Wait, what?
The HLDI compared collisions of 100 insured vehicles per year in New York, Washington D.C., Connecticut, and California — all states with currently enacted roadway text bans. Despite those laws, "Monthly fluctuations in crash rates didn't change after bans were enacted… Crash rates compared to nearby places without texting or handheld phone bans also didn't change." (It should be noted that most of the states that have banned texting still treat it as a "secondary offense," meaing the cops can't stop you for it, but can write you up in conjunction with another transgression.)
An earlier study conducted by the HLDI reported that cellphone use was directly linked to four-fold increases in crash injuries. In 2009, Virginia Tech conducted a study that found texting while driving increased crash risk 23-fold. These stomach-turning figures lit a fire under the Federal government, which tried to ban texting while driving all across the board. The bill, called the ALERT Drivers Act (for Avoiding Life-Endangering and Reckless Texting by Drivers Act), was introduced in August 2009 and has stalled in committee, where it will probably die.
These figures confused even the HLDI, which said in a statement: "Reductions in observed phone use following bans are so substa
ntial and estimated effects of phone use on crash risk are so large that reductions in aggregate crashes would be expected." Seems to me that if the figures don't match up, it's time to scuttle that rat back into the lab rather than release it and call it science.
To add irony to the silly blunder, the HLDI study comes on the heels of a ban on texting for bus and truck drivers. This big-deal ban looks a little feeble standing next to what's being touted as a legitimate study from a reputable research organization.
As always, studies need to be taken with two whopping fistfuls of salt. Notice that this particular study only looked at 100 cars — hardly enough to gather substantial data leading beyond a flimsy hypothesis. And, for you conspiracy theory types, it's worth reiterating that this study was funded by insurance companies, suits that profit off this kind of stuff. It's important to keep an eye on these studies — and, of course, that guy in the other lane who is clearly typing LOL OMG BFFL.