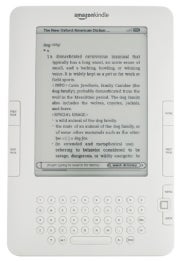 Amazon has always been cagey about releasing sales figures for its Kindle e-reader, but maybe it's opening up a bit. Rather than simply crow about Kindle's growing popularity with Amazon customers–the device was reportedly a best-seller during the holiday season–the online retailer is now providing numbers–well, sort of.
"Millions of people now own Kindles," said Jeff Bezos, founder and CEO of Amazon.com in a statement released yesterday.
Not exactly hard numbers, but "millions" is a start. Bezos went on to say that Amazon sells six Kindle titles for every 10 physical books. And if you include free Kindle books, the e-book-to-print ratio is even higher.
Other fun facts: The U.S. Kindle Store has more than 410,000 books, 8,000 blogs, and 130 newspapers and magazines, including the usual suspects such as The New York Times, Wall Street Journal, Economist, Newsweek and Time.
Take That, Apple
Bezos' muscle-flexing is no doubt a reminder to Apple, Amazon's investors, and the world at large that the Kindle is hot. Since its debut in 2007, Amazon's e-reader has proven there's a market for digital books, and that Amazon's retailing ecosystem, complete with easy-on-the-pocketbook $9.99 bestsellers, was the right strategy. And considering the surge of competing e-readers that have debuted in recent weeks, including the Apple iPad, Barnes & Noble's Nook, and a variety of devices announced at CES 2010, there's little doubt the tech industry is bullish on e-books.
So has Kindle become the iPod of e-readers, a product so dominant that competitors can only grab a sliver of market share from Amazon? It's too soon to say, but it's likely that the iPad–at least version 1.0 announced this week–would sway Kindle users to jump ship.
Why? Kindle has succeeded exactly because it's not a jack-of-all-trades gadget. It's an e-book reader, period. You can download (neutered) versions of magazines and newspapers, but I suspect few Kindle users do so. Other Kindle advantages:
· At $259, it's nearly half the price of the cheapest iPad.
· Its E-Ink display is easier on the eyes and the better ergonomic choice for readers. No backlit LCD, no matter how pretty, can match E-Ink in this area, at least not today. True, E-Ink is lousy for Web browsing, but who cares? The Kindle is for reading books.
· Kindle's demographics skew higher. The 50-plus crowd likes Kindle precisely because it's not an iPod touch or a smartphone. Again, it does one thing and does it well.
· No monthly fees. 3G wireless is included. The iPad? Wi-Fi is included. But you'll pay an extra $130 for 3G, boosting the price of the low-end model to $629.
· The Kindle lasts for days between charges. The iPad lasts 10 hours at the most.
· It's smaller and lighter than a paperback, and it's easier to carry than the iPad.
The iPad isn't a worthy competitor to Kindle. It may be someday, but not yet.
Contact Jeff Bertolucci via Twitter (@jbertolucci ) or at jbertolucci.blogspot.com .
iPad (2010)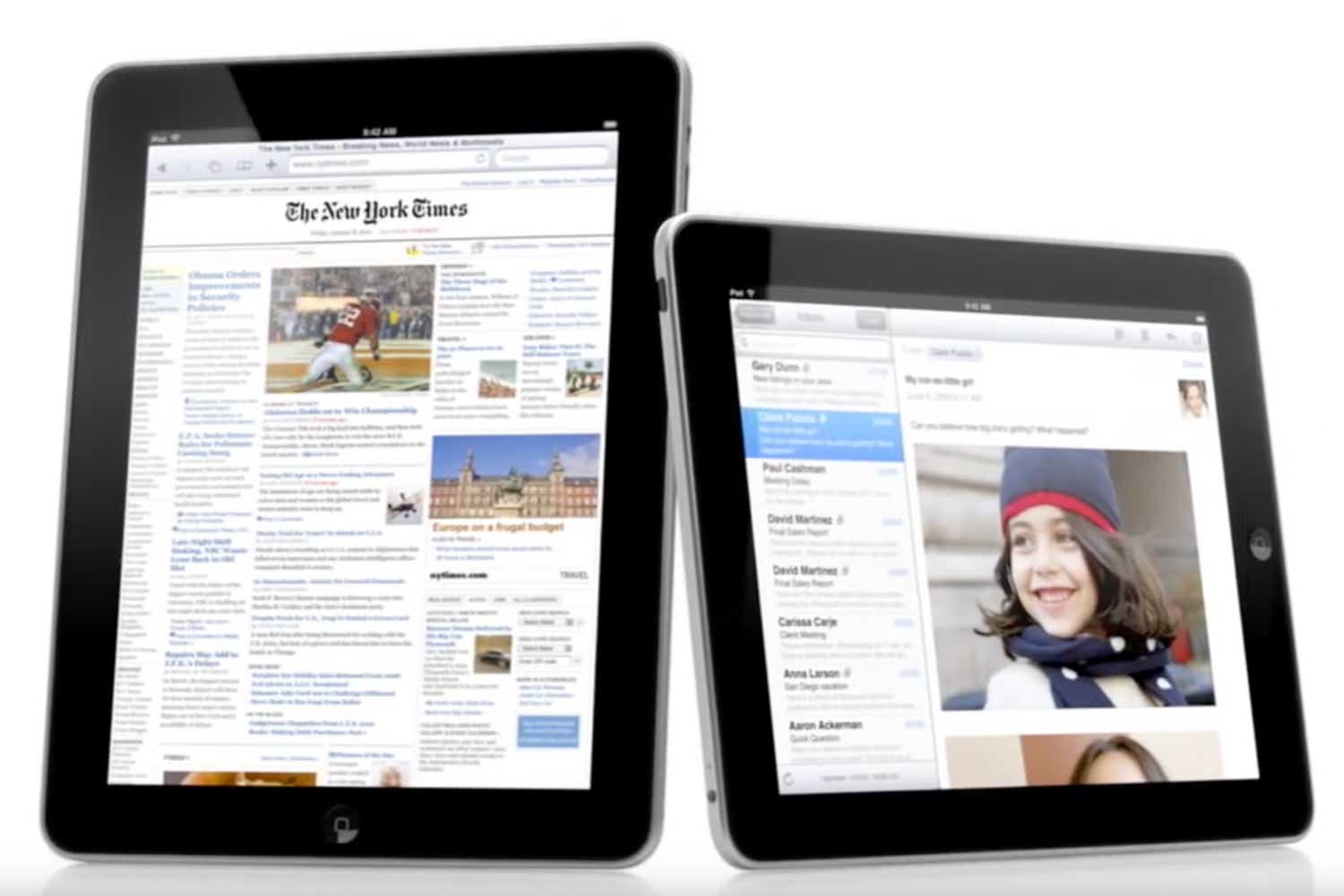 Read our full
iPad (2010) review