If the iPad doesn't succeed as a consumer electronics device–its initial target market–it may find a successful second career as an electronic textbook reader.
Yes, I realize it's far too early to write the iPad's eulogy in the consumer market, and I have no intention of doing so. The d
evice hasn't even shipped yet and, besides, numerous bloggers have already pointed out the iPad's shortcomings. Still, the iPad does appear to be hard sell to consumers who already own a smartphone and a laptop, and its appeal as a household entertainment machine seems limited.
E-Textbooks
But what about education? The iPad, with its large, vibrant color touchscreen, slim and lightweight design, and integrated Wi-Fi (with a 3G option), could be natural e-textbook reader.
The fledgling e-textbook market looks promising, and there's little competition right now aside from the Kindle DX, which has undergone a few university trials in recent months, including one at Princeton University. However, with the e-reader market expanding rapidly–just look at all the new gadgets announced at CES 2010–the competition should get fierce.
Who Wants Them?
Educational institutions aren't exactly clamoring for e-textbook readers now, particularly with school budget cuts nationwide. And Princeton students who tested the Kindle DX griped about the device's slow performance and the challenge of annotating pages. These problems aren't insurmountable, however, and future e-readers will address them.
The e-reader, be it an iPad, Kindle DX, or another device, is particularly well-suited for education. It's an ergonomic and (likely) cheaper alternative to backbreaking, overpriced textbooks.
So how does the iPad compare to the Kindle DX? Here's a quick rundown:
Price: Both devices cost about $500, although the iPad scales all the way up to $829. Both Apple and Amazon would likely offer educational discounts, however, thereby knocking a few dollars off the price.
Features: The iPad wins here, no contest. Considering its origins as a multiuse consumer gadget, that's no surprise. But it does do too much? After all, its distraction factor is high: Gaming, browsing, video, images, and so on. Perhaps a scaled-down iPad for students is on the horizon. In its current incarnation, the iPad is a procrastinating student's dream–or worst nightmare.
Displays: The screens are the same size at 9.7 inches, but the iPad's color LED-backlit is obviously the aesthetic champ. The verdict is split, however. The iPad seems better suited for e-textbooks, particularly those with color image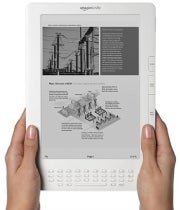 s, diagrams, and charts. And its color screen allows textbook publishers to get creative by adding video and interactive features to e-books. Then again, the Kindle DX's E-Ink display is better for English majors who read numerous books a semester, and who often find themselves staring at an e-reader screen for hours at a time. E-Ink is easier on the eyes.
Size: Not a big difference here. Both are over a pound (Kindle DX: 18.9 ounces; iPad: 24 ounces) and very light.
Battery life: Kindle DX wins easily. Amazon says the DX will run up to a week with the 3D wireless on. Apple says the iPad will run up to ten hours between charges.
Storage: Advantage: Apple. Kindle DX has 4GB of internal storage (3.3GB for user content), which is enough for 3500 books, periodicals, and documents. The iPad has a 16GB, 32GB, or 64GB flash drive. At the $500 price point, the iPad has four times the storage (16GB) of the Kindle DX.
Connectivity: Kindle DX has 3G wireless. The iPad does too, but only if you shell out an extra $130, which raises the iPad price to $629. Advantage: Amazon.
Keyboard: I have to go with Amazon here. Kindle DX has a physical keyboard that's acceptable for note-taking. The iPad has an onscreen keyboard, but reviewers have pointed out that the device's curved back makes typing a challenge, as the iPad tends to rock as you type. Users could buy the optional physical keyboard and dock, but few students would want to carry extra peripherals in their backpacks.
Both Amazon and Apple will be players in the e-textbook market. Future versions of the iPad and Kindle will address the needs of students better than the models we see today.
Contact Jeff Bertolucci via Twitter (@jbertolucci) or at jbertolucci.blogspot.com.
iPad (2010)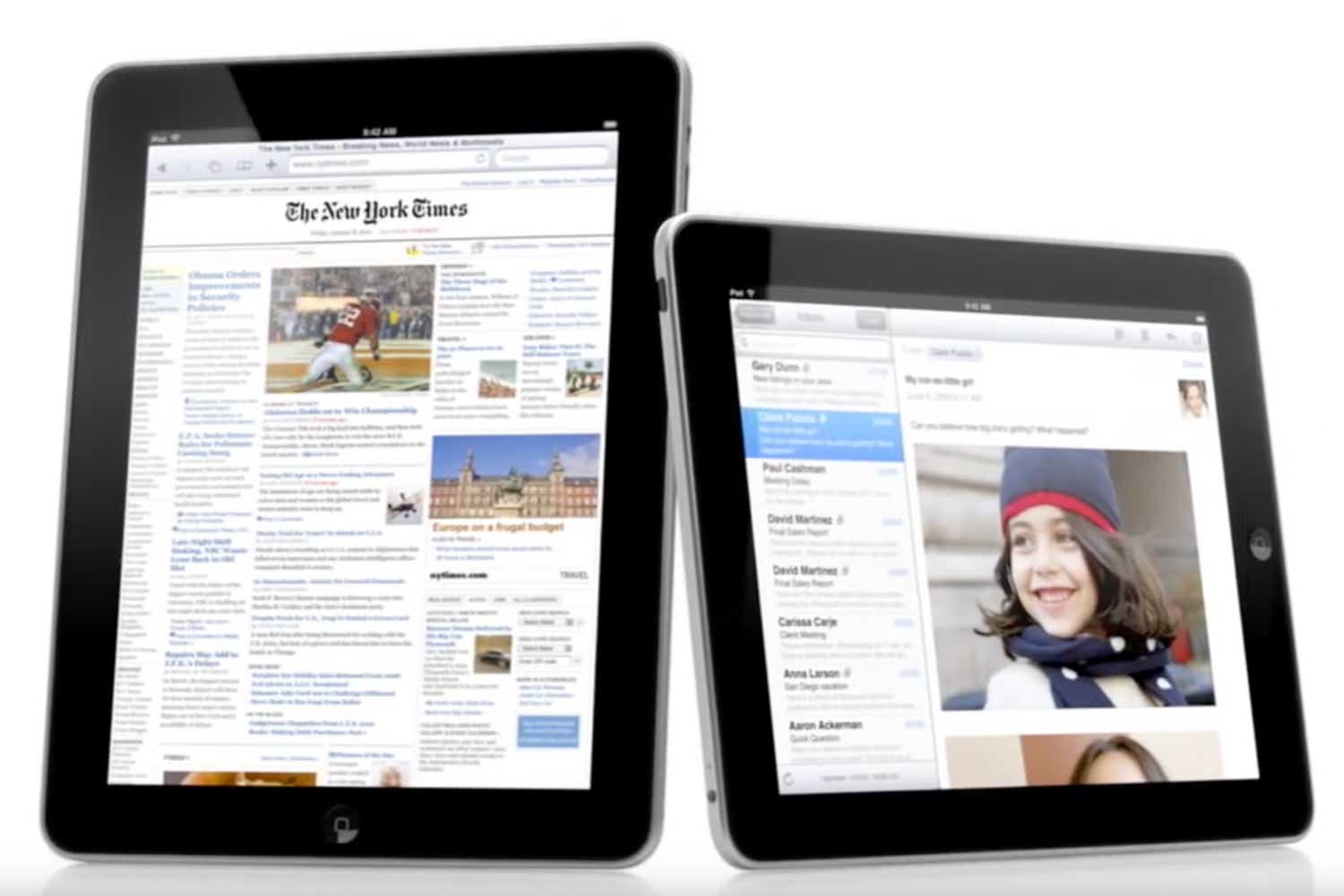 Read our full
iPad (2010)review