As if t
here wasn't enough frenzy surrounding Apple and its latest wonder gadget, the iPad, Apple CEO Steve Jobs made headlines this weekend for comments he supposedly made during a Town Hall-style meeting with Apple employees, according to Wired. During the meeting, Jobs reportedly blasted the corporate culture at Adobe Systems, offered some opinions about the ongoing rivalry between Google and Apple, and took a jab at Sony's Blu-ray software.
Wired broke the story on Saturday, and the publication's initial report was reportedly corroborated by anonymous sources that spoke to MacRumors and blogger John Gruber.
Google
Wired reported that when asked about Google, Jobs purportedly said that Google wants to kill the iPhone, and he had no intention of letting Google do so. To that end, Apple reportedly plans to be aggressive with its updates to the iPhone in a way that Google's Android platform won't be able to keep up with, according to MacRumors. Jobs also purportedly made reference to the next iPhone, which MacRumors described as an "A+ update."
Jobs then turned to "Don't be evil" — Google's unofficial motto — calling it bulls$%*. But anonymous sources purportedly in attendance at the To
wn Hall told Daring Fireball's John Gruber that Wired's account is a little off. Jobs called Google's motto "a load of crap," according to Gruber's source. Jobs also reportedly said "teams at Google want to kill us," and that Jobs doesn't believe everyone at Google is out to get the iPhone.
Whatever you want to make of the rumors flying around about Jobs' take on Google, other reports indicate relations between Apple and the search giant are strained. Difficulties between Google and Apple were evident after over Apple's non-refusal refusal to permit the Google Voice iPhone application in the iTunes App Store, and Apple's earlier denial to allow Google Latitude on the iPhone. Then there was Google CEO Eric Schmidt's resignation from Apple's board, and more recently, rumors of Bing replacing Google as the default search engine for the iPhone's Safari Web browser. It's hard to know for sure what's going on behind the scenes, but if reports from the last few months are any guide, relations between Apple and Google may have soured.
Adobe
Jobs has previously called out Adobe Flash, currently the dominant animation platform on the Web, for being "too slow to be useful" and Flash Lite, Adobe's versio
n of Flash for mobile devices, as not advanced enough for the iPhone. So it's no surprise to hear Jobs called out Flash during Apple's Town Hall, but his language this time sounds a little over the top. Jobs reportedly called Adobe a lazy company, and said that when a Mac crashes it's usually because of Flash.
Whether or not that's true, it's clear that Jobs is not a fan of Adobe's multimedia platform. The iPhone is routinely criticized for its inability to render Flash-based Web pages, videos and games, and early criticisms about the iPad also decry the lack of Flash compatibility on Apple's latest device.
Miscellaneous Musings
Other statements said to be issued from the mouth of Jobs include a claim that the next generation of Mac computers will take Apple to the "next
level." Pulling out another of his favorite punching bags, Jobs supposedly said Blu-ray was a "mess" and will not show up on Macs until sales are stronger for Sony's proprietary high-definition disc format. These comments echo similar statements Jobs has made in the past. During a 2008 press conference, Apple's CEO called Blu-ray a "bag of hurt," decried Blu-ray's licensing terms, and said that Apple was waiting until "Blu-ray takes off in the marketplace" before considering adopting the technology.
During the town hall, Jobs also reportedly said that Apple acquired Lala to bring the Web-based music service's talent onto the iTunes team. The Apple CEO did not say whether this means a cloud version of iTunes is in the works.
Connect with Ian on Twitter (@ianpaul).
iPad (2010)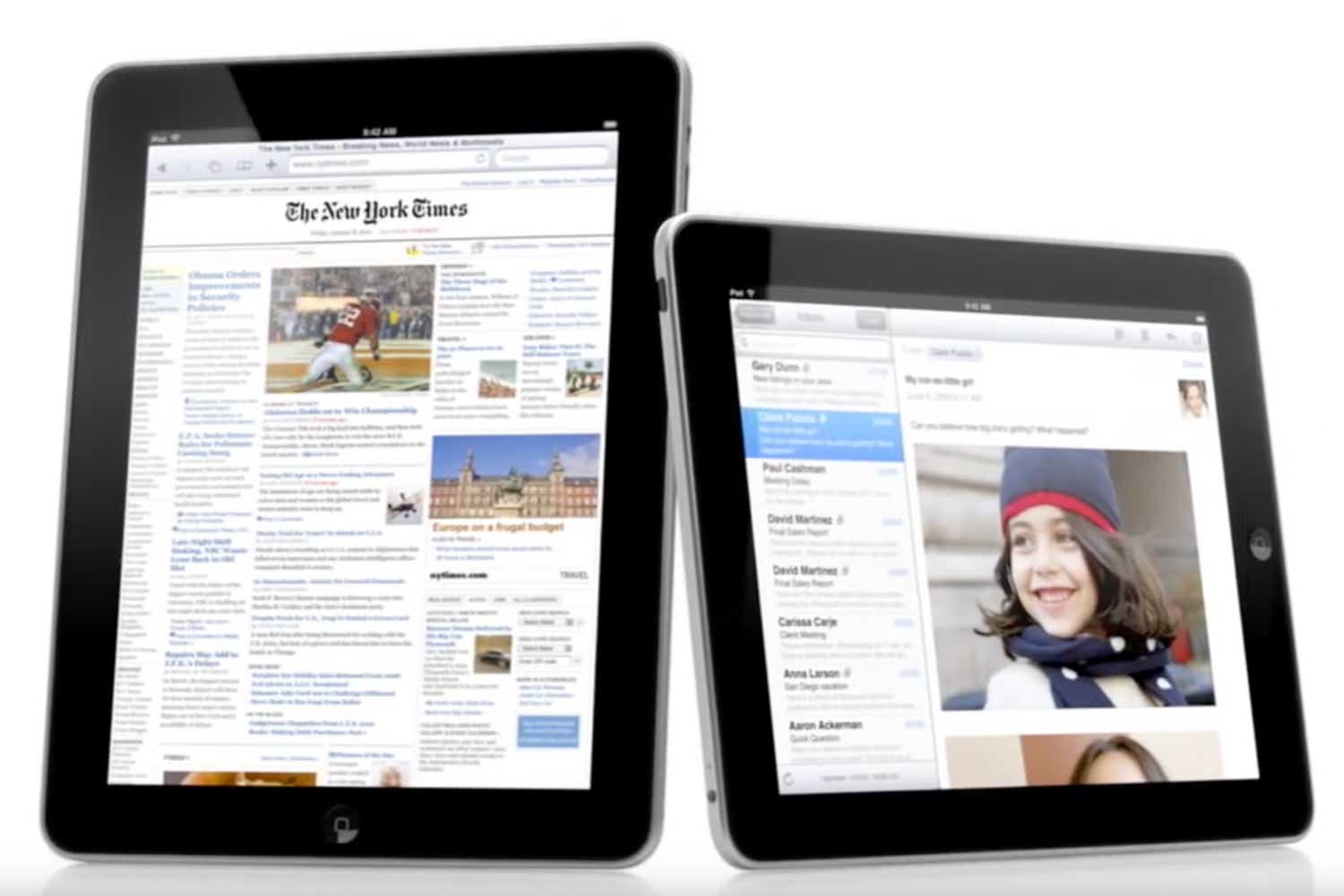 Read our full
iPad (2010) review