Google may open as early as March an online store to sell third-party software that complements its Google Apps collaboration and communication hosted suite, the Wall Street Journal reported on Monday.
Google would let customers purchase the software from its store and charge the third-party developers a commission, according to the Journal, whose
article was based on anonymous sources.
A Google spokeswoman reached via e-mail declined to comment specifically on the Journal article, but she pointed out that Google already has a site called Solutions Marketplace where it features applications and professional services from third-party developers that complement Google Apps and other Google enterprise products.
However, Solutions Marketplace doesn't have e-commerce capabilities, meaning that customers interested in purchasing the products and services have to contact the vendors by going to their Web sites or calling them on the phone. "The Google Solutions Marketplace is an information resource and portal for customers to connect with third-party vendors," the spokeswoman said via e-mail.
Still, it would seem a natural extension for the Solutions Marketplace to gain e-commerce transaction capabilities, an area in which Google has ample experience with products such as Google Checkout, the s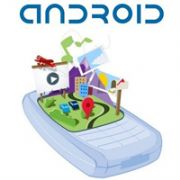 elf-serve ad-selling system of Google AdWords, the Android Market and Google Apps itself, for which users can sign up online. Thus, the app store could be more an evolution of the existing Solutions Marketplace site than an entirely new site built from scratch.
Google CEO Eric Schmidt has singled out the company's IT products for business as one of several attractive businesses to complement its core online search ad business.
Google Apps comes in several versions, including the most sophisticated one, Apps Premier, which costs US$50 per user per year and is geared toward medium and large businesses. However, most Apps customers are individuals and small businesses that use the free Standard version. The free Education edition for schools and universities is also popular.