Fusion Garage, the Singaporean startup company locked in a feud with U.S. news site TechCrunch over a tablet computer they jointly developed, said the device — called the JooJoo tablet — is now in full production, thanks to backing from Malaysia's CSL Group.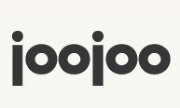 The device is being manufactured through a partnership with CSL, a small handset and computer vendor, which invested an undisclosed amount in the startup, according to a statement released by Fusion Garage.
"The strategic relationship between the companies calls for CSL to absorb all up front manufacturing costs associated with JooJoo production," the statement said. In return, CSL will receive a "royalty" from the sale of each JooJoo tablet, which is priced at US$499.
TechCrunch and Fusion Garage had worked together to develop the tablet computer — initially dubbed the CrunchPad by TechCrunch founder Michael Arrington, who came up with the idea — but the partnership fell off the rails in November, just days before a planned Nov. 20 unveiling of the device. At that time, Fusion Garage said it would sell the device, which it renamed the JooJoo tablet, without involvement from TechCrunch.
Fusion Garage founder Chandrasekher Rathakrishnan gave journalists a first look at the JooJoo tablet in a video conference on Dec. 7 and the company began taking preorders for the device soon thereafter. On Dec. 10, TechCrunch filed a lawsuit against Fusion Garage, charging the company with using fraud and deceit to take control of the CrunchPad project.
That lawsuit is steadily moving forward.
Last month, Judge Patricia V. Trumbull, of the U.S. District Court for Northern California, granted TechCrunch's motion to begin expedited discovery of evidence held by Fusion Garage and other companies. Lawyers for Fusion Garage had opposed the motion, in part because one of its lawyers planned to be on vacation.
"Both defense counsel are unavailable for parts of January 2010. Fusion Garage's lead counsel is beginning a trial before Judge Alsup on January 5, 2010. Fusion Garage's other counsel will be traveling in Central America in early January," lawyers for Fusion Garage wrote in a Dec. 28 filing that opposed TechCrunch's request. "Moreover, defense counsel might need to travel to Singapore to help their client assemble discovery on an expedited basis if the Court granted the motion."
Those arguments weren't enough to persuade Trumbull, who wrote in the Jan. 7 order that, "Notwithstanding the unavailability of defendant's counsel, one of whom is on vacation, other attorneys from the law firm may respond to discovery. And inasmuch as some documents may be located abroad, the 'logistical inconvenience' may be overcome."
The order granted TechCrunch to serve subpoenas on Fusion Garage as well as the company's U.S. public relations firm, McGrath Power, and PayPal, which is processing payments for preorders on the JooJoo Web site.
Last week, Fusion Garage filed a motion to dismiss the case, arguing the claims laid out in TechCrunch's complaint are either too vague or lack legal standing.
A case management meeting, involving lawyers for both sides in the lawsuit and Judge James Ware, is set for March 22.