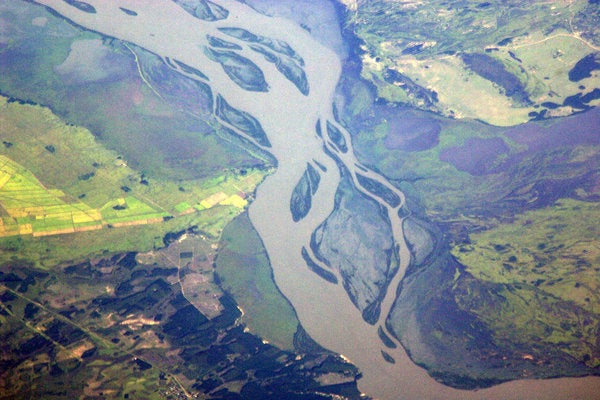 If you've ever wondered what Earth looks like from aboard the International Space Station, then you absolutely must follow the Twitter feed of Japanese astronaut Soichi Noguchi. Since his arrival in December, Noguchi has been uploading to Twitpic images of Earth as seen from the space station. So far, Noguchi has posted 28 images detailing such sights as the Golden Gate Bridge, Amazon River (upper right), Tokyo, Haiti, and the clouds above Antarctica.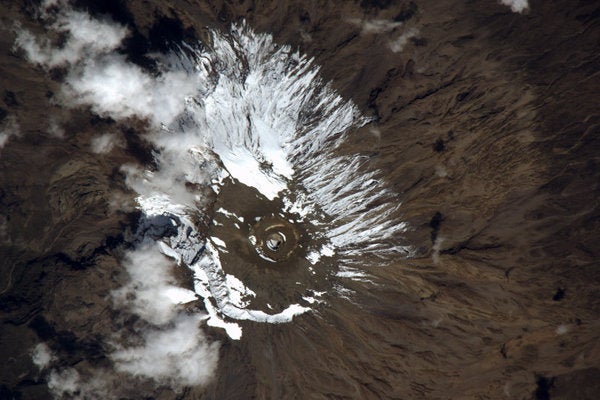 Noguchi's first images were of Port-Au-Prince, Haiti after the recent earthquake, but he quickly expanded his photographic subjects to include some striking shots of the world's treasures. Take, for instance, this shot of Mount Kilimanjaro in Tanzania, Africa (click to enlarge any of the images).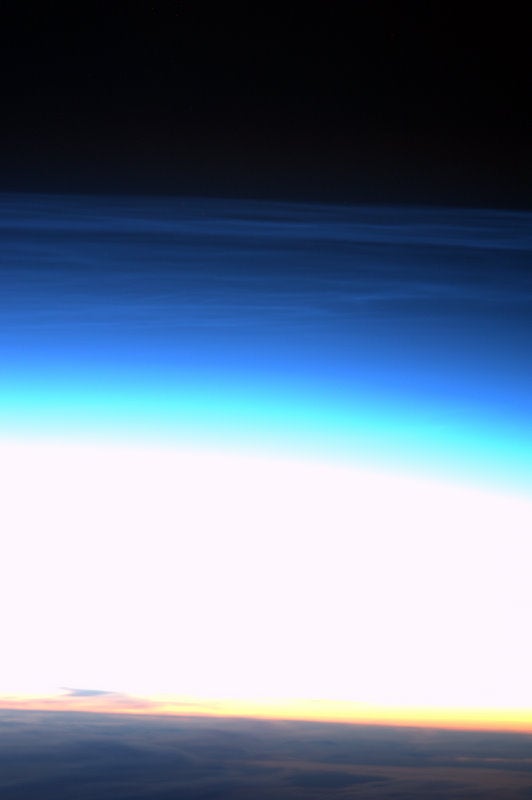 Also posted is this interesting photo of Noctilucent clouds in Antarctica. These clouds are made of water and ice crystals, and are the highest cloud formations in the Earth's atmosphere.
A native of Yokohama, Japan, Noguchi is a member of Expedition 22, a five-member team currently responsible for running the International Space Station.
Twitter and NASA
Space station astronaut Noguchi may have taken Twitter to new heights (that's his s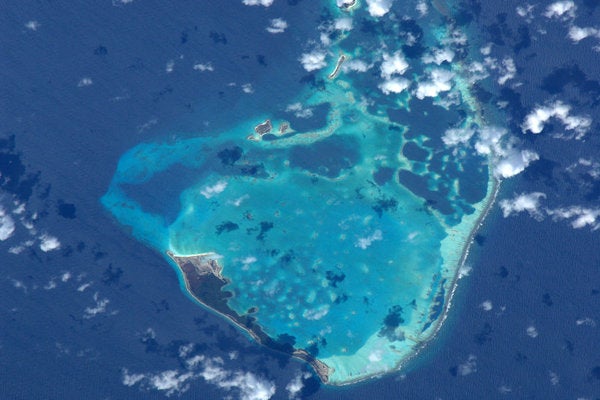 hot of Aruba Antiles at the left), but he is far from the only spacefaring professional using the microblog.
Last May, American Mike Massimino was the first astronaut ever to send a tweet from space aboard the Space Shuttle Atlantis: "From orbit: Launch was awesome!! I am feeling great, working hard, & enjoying the magnificent views, the adventure of a lifetime has begun!"
However, Massimino's tweet had to be e-mailed to NASA ground personnel who then posted the message to his account. The first live tweet sent directly from outer space to Twitter occurred in January when Arizona native T.J. Creamer sent the following tweet from the ISS: "Hello Twitterverse! We r now LIVE tweeting from the International Space Station — the 1st live tweet from Space! 🙂 More soon, send your ?s"
Creamer's request to send questions refers to NASA's scheduled Q&A with astronauts on board the ISS on February 11. Anyone interested in submitting a question for the astronauts can send it to astronaut Mike Massimino's Twitter account (@Astro_Mike) until Thursday at 2:24 a.m. Central Time. Massimino will select the best questions and send them to the astronauts. You will be able to watch the Q&A on February 11 online at NASA television.
More Tweets from Space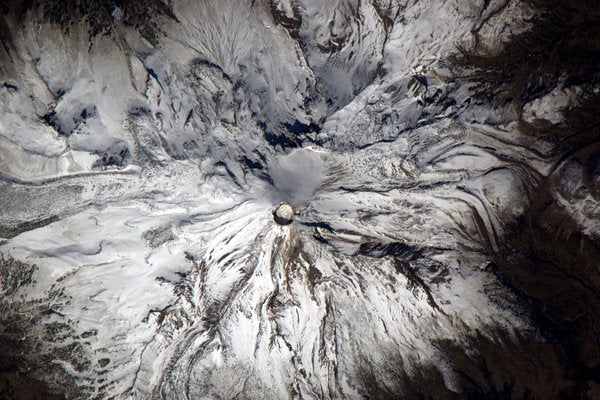 If you can't get enough space in your life, here's a short list of interesting NASA-related social media feeds to follow (along with Noguchi's shot of Pico de Orizaba, Mexico):
Jeff Williams on Twitter (Expedition 22 Commander)
NASA Astronauts Twitter feed (aggregates Astronaut tweets)
Ian hasn't been to space, but you can still connect with him on Twitter (@ianpaul).