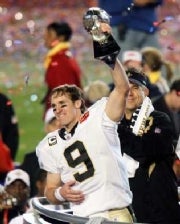 Was your smartphone or notebook by your side during the Super Bowl? And were you tweeting your reactions to the TV ads, or trying to pull up Drew Brees' season completion percentage?
Google on Monday posted its game-day search stats to show what information millions of football fans were most interested in before, during, and after the pigskin spectacular.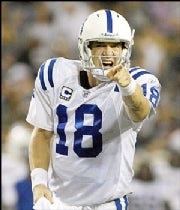 It comes as no surprise that the New Orleans Saints, winners of 2010 Super Bowl, were the most searched-for team. But what about the players? Surprisingly, Saints' quarterback Drew Brees, the game's Most Valuable Player, wasn't the most searched-for NFLer. Rather, that honor went to the Indianapolis Colts' Peyton Manning, who was followed by Brees, Reggie Bush, Hank Baskett, and Scott Fujita. ("Peyton Manning interception" was probably near the top of the search pile too, but Google isn't saying.)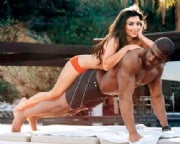 There must have been a Six Degrees of Kevin Bacon mindset among Google users yesterday. The Super Bowl also sparked interest in Reggie Bush's girlfriend Kim Kardashian, as searches for her name spiked significantly.
What's more important than football? Food! Better yet, those artery-clogging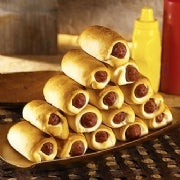 delicacies that make the Super Bowl so special. Top recipe searches on game day included buffalo chicken dip, guacamole, 7-layer dip, and pigs in a blanket. Pass the defibrillator, please.
Why do advertisers pay as much as $3 million for a 30-second Super Bowl spot? Because not only do the commercials reach well over a hundred million potential customers, they're also more effective because viewers scrutinize the ads and rate their entertainment value.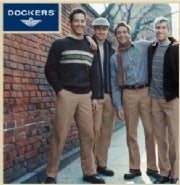 Ads for free products, including Dockers pants and Denny's Grand Slam breakfasts, led to a spike in Dockers- and Denny's-related searches during the game, Google says.
And which commercial did YouTube fans select as their Favorite 2010 Super Bowl Ad? You'll have to wait until February 17 to find out. My choice: The Fiddling Beaver.