It'll be hard for News Corp. to put a positive spin on the departure of MySpace Chief Executive Owen Van Natta, who's quitting after less than ten months on the job.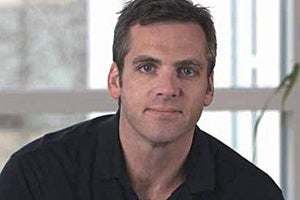 The official reasons for Van Natta's resigning are vague, but the Los Angeles Times reports that the MySpace chief often clashed with News Corp., and particularly Jon Miller, the company's head of digital media. Van Natta's underlings (who Miller hired), Chief Operating Officer Mike Jones and product chief Jason Hirschorn, will replace him as co-presidents.
MySpace's troubles began before Van Natta climbed aboard last April, and haven't improved since. In January 2009, comScore reported that Facebook drew twice the global traffic of MySpace. U.S. traffic tilted Facebook's way last June. And last month, comScore reported that MySpace had lost more than a quarter of its online video viewers year-over-year, even as online video explodes.
Buzz is hard to quantify, but MySpace hasn't received much of it since Van Natta became CEO. The one major news maker for MySpace was its acquisition of iLike, a music discovery tool, but MySpace was cagey about its reasons for the purchase. Two developments have followed: MySpace powers a portion of Google's Music Search, which itself was sort of a dud, and MySpace Music got a straightforward facelift to integrate iLike, among other changes. It's a far cry from the Facebook home page redesigns that cause people to freak out, or the major events for which Twitter is the pulse. Even Miller said that MySpace has stopped innovating.
What happens now? News Corp. has ambitions to turn MySpace into a portal for movies, music, television and games, moving it away from its social networking roots, says the L.A. Times. But MySpace has been saying that for a while, even under Van Natta's command, and there's no shortage of portals for that content already.
Om Malik offers a more likely scenario: News Corp. could unload MySpace and its other major digital property, IGN, if the right deal came along. From there, I believe the site would whither, or at least become a niche place for either music or social networking, like the old days. No matter what happens, MySpace is unlikely to reclaim its former glory.