In our 15 years of choosing the best free stuff, we've spotlighted the superstars: Adobe Reader, Craigslist, Flickr, Gmail, Google, Mozilla Firefox, and Wikipedia.
Here are ten other classics you might not use–but should.
(For more of our favorite downloads, sites, and services–including a list of all 112 picks, arranged by category–look in the box to the right.)
Ad-Aware Free: This utility is simple to use and does an excellent job of detecting and killing spyware.
Audacity: This versatile open-source program can record sound as well as edit it, through a surprisingly powerful set of tools.
BitTorrent: Easier to use than other file-sharing clients for games, movies, software, or music. Lets you pause or resume downloads, move downloads up and down your queue, and control downloads in other ways.
Dropbox: This download gives you access to 2GB of online storage space, and offers dead-simple file syncing among any number of PCs and the Web.
Evite: Sign up to use this site to create and e-mail party invites and easily track RSVPs online.
FreeConference.com: Register to schedule and make unlimited conference calls with this service.
IMDb: How did we ever settle bar bets about stars, costars, directors, dates, and more about films without the detailed information in the Internet Movie Database?
OpenOffice.org: This full-featured, downloadable Microsoft Office competitor gives you a word processor, a spreadsheet, a presentation program, a database, and a drawing application.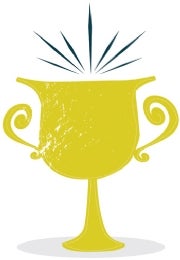 The GIMP: In this oddly named image editor, you'll find many of the same photo tools that come with Photoshop, including filters, effects, masks, and layers.
Trillian Basic: From a single interface, you can communicate with many popular instant messengers, such as AIM, ICQ, IRC, MSN Messenger, and Yahoo Messenger.