Consumers might be conflicted about their interest in Apple's iPad, but that hasn't stopped app developers from going full speed ahead with iPad app development.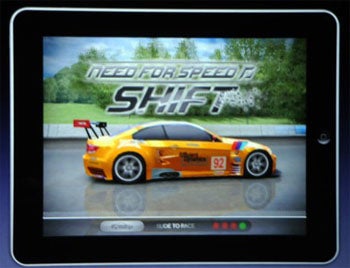 That's the conclusion of analytics firm Flurry, which tracked a huge spike last month in apps that use its analytics. The number of new App Store projects using Flurry analytics tripled from December, and while that doesn't necessarily mean app development increased by that much, the extreme uptick in Flurry's data certainly suggests a feverish interest in developing for the iPad.
Flurry says spikes in development usually coincide with new devices, such as the iPhone 3GS or Motorola's Droid, but this particular explosion in app development is the largest spike Flurry has ever seen. And that's after a few months of relatively stagnant levels of new apps in Flurry's system.
Apple opened the door to iPad development immediately after introducing the new device, with a software development kit designed to take advantage of the iPad's 9.7-inch display. In addition to gaining a larger screen, iPad apps will be able to use more multi-touch gestures, such as three-finger twisting and swiping as demonstrated in the first-person shooter Nova.
However, the App Store's existing catalog will still work on the iPad, so developers don't have to create special software. That begs the question: How much attention will app developers will place exclusively in the iPad? Will we see an explosion of apps specific to Apple's tablet, or will most developers play it safe with software that iPhone users can enjoy as well?
At least one developer, Bangalore, India-based Sourcebits, has announced that more than half its 150-person team will focus on creating what it calls "super apps," but those programs will be available for the iPhone and iPod Touch as well.
Flurry may have spotted an increase in new apps as developers anticipate the iPad, but it remains to be seen whether they'll risk their efforts on a customer base that doesn't yet exist.