A mother hawking an original Nintendo Entertainment System and a handful of games on popular auction site eBay has unwittingly made a small fortune. The auction for a vintage NES with a controller and five games started at just $9.99, but finished at an unheard of $13,105.
Until Sony's PlayStation surpassed it in the late 1990s, the NES held the world record for video game consoles sold worldwide. Handhelds like the Game Boy and DS aside, the NES still ranks fourth overall, after the PS1, PS2, and Wii. Not bad for an 8-bit console that launched in the US on October 15, 1985 and originally retailed for $199.99 with two game controllers and a Super Mario Bros. / Duck Hunt game pack.
What does $13,105 buy you in 2010? The NES game system itself, of course, though the auction lists just one of the original two game controllers, as well as copies of Family & Fitness Stadium Events, Major League Baseball, Teenage Mutant Ninja Turtles 2, Super Mario Bros. 3, and the Super Mario Bros. / Duck Hunt multicart pack-in that shipped with it originally. Bonus: All five games come with their original boxes and dust jackets.
Sound like a prank? That's what I thought, until I looked up Family & Fitness Stadium Events, a game I'd never heard of, and never played back in the day. According to the game's Wikipedia page, its North American NTSC version is one of the rarest video games in existence, a so-called "holy grail of console gaming." How rare? I dropped it into eBay, solo, and turned up at least one guy selling a copy for the comparably cut-rate starting price of $5,499. (Note to guy selling: Don't put 'Wow what a deal!!!' at the bottom of your auction–it's annoying.)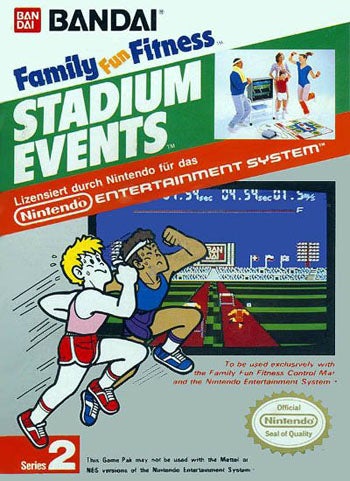 Why so rare? Only 200 of roughly 2,000 copies shipped ever reached consumers because the game was recalled. According to Wikipedia, there may be as few as 10 complete copies in existence.
Lesson learned? If it looks like junk, it probably is junk, except when it's a virtually unheard of NES game, in which case cha-ching!
Connect with Matt on Twitter (@game_on)