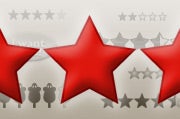 Before the rise of Internet shopping, the only reviews you'd encounter at the point of sale were testimonials selected by the manufacturer or retailer. Real reviews were the domain of specialty publications, written by professionals who were paid to put devices through their paces and report the results.
But behold the transformative power of the Internet: These days, online reviews have evolved to take advantage of the medium's strengths, and they've expanded to fill the extra space. Retailers like Amazon love user reviews, and have made them an integral part of the sales cycle: "Do your research right here, on this page, before you buy!" they seem to say, passing off user reviews as a complete replacement for professional reviews.
Bloggers, fans, and enthusiasts by the millions now share their feelings about all sorts of tech products–on their own sites or as free content for other sites. And marketers, faced with the reality that traditional marketing has lost much of its power, now create replicants that walk and talk like authentic reviews, but ultimately just repeat feature lists and phrases crafted to appeal to specific demographics.
It's not all bad news. Though there's a lot of noise at review sites, there are also many more sources of good advice that a consumer can look to prior to making a purchase. The challenge is to figure out how to filter out the junk and find the feedback that tells you what you need to know.
Here are three strategies to get the most out of user reviews. Taken together, they can help you ensure that you'll make a wise decision on your next purchase.
Figure Out Your Real Needs
First, be honest with yourself. If you plan to buy a digital camera, be clear in advance about whether you plan to be a professional photographer or are simply looking for an easy-to-pocket model that you can use to capture snapshots of birthday parties and recitals?
Being realistic about your needs will help you impose an appropriate budget on yourself, and it will enable you to home in on the right review types–casual anecdotes from past customers, mass-market overviews from newspapers and general-audience Websites, in-depth and standardized evaluations from professionals, or hard-core geekery from specialty forums. You needn't–and shouldn't–limit yourself to one review source (more about that in a moment), but knowing where to start will help you avoid wasting time and will prevent you from being overwhelmed or seduced by jargon.
Another crucial step is to make your own feature list. Doing so will help you organize your priorities so that you can quickly evaluate models before plunging into the reviews. A quick online search for "intro to HDTV," for example, should help you gather enough information from experts to assemble (in less than 15 minutes) a short list of must-haves, would-like-to-haves, and deal-breakers. Create this list before you start browsing user reviews: If you look at the reviews first, they may subtly influence you to add things to your "must-have" feature list that don't belong there.
If you want some feedback before you start shopping, run the list by regulars on a forum that specializes in the category–but be sure to explain just what kind of consumer you are so you'll receive relevant advice.
Balance Your Reviews Diet
User reviews on retail Websites are the quickest way to see what real shoppers think about a product. But the trap–especially with retailers like Amazon which have mastered the technique–is that user reviews make it easy to do all the research you can stand without ever leaving the shopping page you landed on. You want slice-of-life examples of the product in use? Highlights of problem areas? Entertaining little feuds between different reviewers? The ability to interact with the reviews by voting them up or down? It's all conveniently located there, right below the 'Buy' button.
The problem is that the proximity of all of these options to the point of sale subtly transforms them into an extension of your shopping experience, as if each review were enabling you to hold the product in your hands from a slightly different angle. And when you've seen enough, you can always just press the 'Buy' button and put your shopping expedition to rest.
Will Chambers, the editor-in-chief of Steve's Digicams, has been writing and editing reviews for a decade. He says that he looks to user reviews on sites like Amazon as a supplement to more-rigorous reviews when he's shopping for new electronics. "It's nice to see what actual consumers have to say about products they've purchased," he says, "To see if they're in line with what the professionals are saying." If every shopper on Amazon complains about some weakness that all the pros missed, Chambers says, it can give you an edge when you're deciding what to buy.
Lack of Standardization
On the other hand, Chambers notes, user reviews lack the standardization required to make accurate comparisons, which is why they function better as a supplemental source. After all, it's much easier to compare laptops if someone has measured the number of seconds it takes each one to apply the same graphics filters to an image, for example, or how long each one's battery lasts in indentical longevity tests. "Standardized testing is key. Make sure that whatever type of electronic you're looking at, [the reviewer is] using a standardized test that every manufacturer's model is being put through, so results are consistent," Chambers says.
A good standardized review should clearly state how the product is being tested, and present the results in a way that lets you quickly compare them to the results of previously reviewed models.
Try the User Forums
Then there are user forums, which tend to mix experts with newbies, objective real-world tests with subjective preferences, sober judgments with passionate opinions. Chambers says, "You get a lot of feedback from people who may have purchased not only that model but several of its predecessors. You get feedback from professionals in the industry or from enthusiasts who buy every model that comes out."
Throw Out the Extremes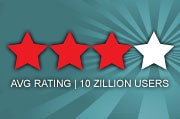 Jeff Keller reviews digital cameras at DCResource.com. When he goes through user reviews on a retail Website, he uses a strategy that most people are probably familiar with. "I typically throw out the really positive and really negative reviews," he says, "And try to find a general theme. The really positive reviews often look like they were written by the manufacturer, while the really negative reviews can be due to bad luck or maybe that person has an ax to grind. If most people said that the air purifier is noisy, it probably is."
The best way to protect yourself from misleading assessments is to rely primarily on professional sources that have staked their reputations on providing unbiased reviews–yes, like PCWorld and Consumer Reports. (Full disclosure: I blog for Consumerist, which, like Consumer Reports, is owned by Consumers Union.) It's also a good idea to look at forums and specialty sites (sites that focus on specific tech products such as cameras). The wider you spread your net and the farther you move away from relying exclusively on user reviews, the more accurate the picture you develop of a product's worth will be.
Avoid the Shills
"The one thing you can't trust about reviews at online retailers is you can't know if someone is just trying to move more units," says Chambers. Most user reviews on most Websites are probably authentic, but fake reviews do exist–and given the level of anonymity that the Internet permits, posting a phony review could hardly be easier. Unscrupulous bloggers might receive money, free products, or simply a boost in status for praising a company or product. Tech user Joe Smith could easily be a PR flack, or a stay-at-home parent earning some extra bucks as a reviewer-for-hire, or a desperate marketing manager determined to improve sales.
There's enough opportunity for misbehavior, in fact, that an informal marketplace has sprung up in recent years. "Reputation management" firms might offer to burnish a manufacturer's image with a little strategic fine-tuning of user review pages. Last August, the website MobileCrunch posted internal sales communication from a game publisher PR firm called Reverb Communications, in which the firm promises to frontload new releases on the Apple App Store with reviews provided by "in-house writers" and "written from the angle of each [target] age group including key words that resonate with each audience."
Shills have been discovered in a variety of retail channels. In January of 2009, blogger Arlen Parsa reported that he'd found job listings for fake reviewers on Amazon's Mechanical Turk; they turned out to have been placed by a business development rep at Belkin who was trying to improve the Amazon rating for a router. That same month, blogger Bruce Goldsteinberg reported that he'd discovered Carbonite employees pretending to be customers on the company's Amazon pages as far back as 2006.
The ongoing attempts at gaming user reviews has led to inevitable crack-downs, too. Last July, the New York Attorney General fined cosmetic surgery company Lifestyle Lift $300,000 for fabricating online reviews. (One internal email told employees to "devote the day to doing more postings on the Web [posing] as a satisfied client.") That same month, the travel review website TripAdvisor, which is owned by Expedia, was briefly in the news after reports that customers had found nearly 100 warnings posted throughout the site by the company, saying that specific property reviews were untrustworthy. By the end of 2009, the FTC had revised and re-issued guidelines instructing all bloggers to disclose any relevant business relationships to their readers, in part to combat fake personas created to provide testimonials for health drinks and diet products.
How to Spot a Shill
Spotting a shill review is more of an art than a science, but here are some red flags to look for:
Unduly specific use case, user narrative, or consumer segment: If the review paints too complete a picture of the reviewer's precise demographic, the odds are good that you're reading an impostor's work. Most real people don't bother (or even want) to explain their careers or provide a typical day-in-the-life scenario when they're writing about whether a camcorder works. If you can picture the reviewer too specifically, treat the review with caution.

Example: "I travel a lot on business, so I need a laptop that's small, durable and gets out of the way so I can do my work. The Atlas 4oo has an extra-long battery life that lets me make good use of all the down-time I spend in airports. It also looks sleek, which means a lot to me when I'm trying to impress a new client."
Emphasis on feature lists and marketing bullet points: Some amateur reviewers innocently add bulleted lists of features to their reviews; after all, tech companies have trained us to look at products in terms of a marketing-friendly set of bullet points. But marketers try to hammer these points in impostor reviews, too. And even if the review is authentic, you don't want to evaluate the product on the basis of someone else's features list–and especially not the one printed on the side of the product box.
The single, mild criticism: The sneakiest impostor reviews will praise a product, highlight its best qualities, and coo over how much they like it. Then they'll dirty it up with a minor criticism–something they wish the product did that it doesn't. This is the old "exception that proves the rule" gambit; after all, if a quibble is the only thing that a fair and balanced reviewer can find to put in the "con" column, the product must be pretty great. When you see such a review, though, check to see whether the criticism refers to a crucial feature that's missing, or whether it's just a throwaway bit of fluff that most consumers will disregard. If it's the latter, the probable reason it's there is to prove the reviewer's objectivity–a type of proof that impostors are unusually keen to provide.
The deja review: Buried in a pile of reviews or scattered in review collections across multiple retailers are three or four that sound eerily similar, as if the authors were–surprise!–the same person. These sham reviews are easy enough to spot–for the same reason that student essays purloined from CliffsNotes are–but only if you read enough reviews to catch them.
Reviews Aren't Everything
Finally, remember that even the best-reviewed product may break, and at that point you'll hope that you bought it from a manufacturer who takes after-the-sale customer service seriously. I've read every sort of complaint about manufacturers, from the ridiculous to the infuriating. My advice: When it comes to user-complaint Websites, don't put too much stock in any one complaint, but try to look for themes–which manufacturer doesn't provide trained technicians, which one delivers poor warranty services, or the like.