In 1986, Attorney Nicholas Barrett founded Nicholas Barrett & Associates with just himself and an assistant running the business. But over the last 24 years, that small two-person office has grown into a bustling 45-person law firm specializing in litigation, real estate law, collections, and loan servicing.
Like any busy law office, Nicholas Barrett & Associates is a document-driven business that depends on reliable e-mail and file servers to meet clients' deadlines. However, over the years, the company's 12 rack-mounted 2U white-box Windows 2003 servers utilized for file and print, email, application, web, SQL and document storage, had become increasingly unreliable.
Further, the company's infrastructure had become prone to crashes due to single points of failure including switches, hard drives, and RAID controllers. They were also running out of space in their small server room inhibiting expansion of their network infrastructure. Cooling issues and overheating were also wreaking havoc on their network. After suffering from several serious crashes that created days of down-time and lost productivity, Nicholas Barrett called my team at PC Troubleshooters.
A Simpler Solution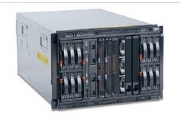 Rather than waste the company's time and money overhauling each of the 12 aging servers individually, we opted for a simpler, more streamlined approach. In one fell swoop, we replaced all 12 servers with a single IBM Blade Center S Chassis with six HS21 IBM Blades. This solution has reduced the rack footprint of the server room from 24U down to 7U, allowing plenty of room for expansion in the previously cramped data center. This move reduced the amount of power consumption and heat generation by about 50 percent, which has reduced the company's heating and cooling expenses and electric bill by approximately $300 per month.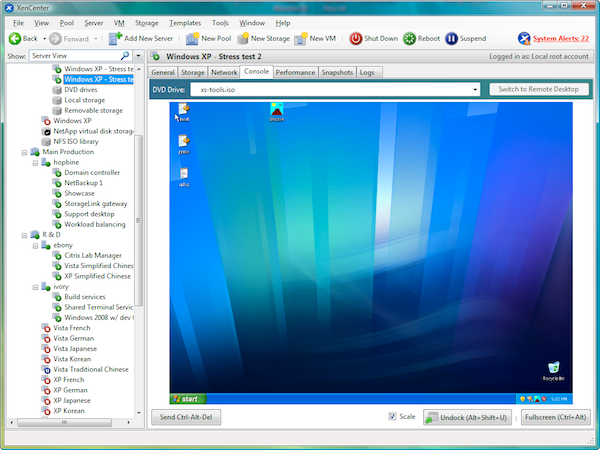 Within the Blade server, we virtualized the 12 existing machines using Citrix XenServer. By virtualizing the office's servers with Citrix, we have consolidated and reduced their reliance on many physical servers. Now NBA has the capacity to easily expand their network infrastructure to accommodate the law firm's rapid growth without purchasing more hardware. It also provides the ability to quickly and easily backup and restore their data should disaster strike.
Disaster Recovery
Images of the firm's virtual servers are now kept off-site in secure co-location facilities. This enables NBA to recover their systems quickly (in minutes, rather than days) in case of power outages, fire, theft or even human error.
We created our own backup and disaster recovery system by deploying a network-attached storage device onsite and using StorageCraft ShadowProtect software to image servers on an hourly basis. Each image is encrypted and sent to two separate storage facilities in Maryland and Colorado.
The Payoff
This virtual server installation is a strong first step toward greening Nicholas Barrett & Associates' IT infrastructure. The firm is now using less power to operate its server room, saving $3,600 annually in electricity costs.
Because of the Blade Center S's high fault tolerance, the servers are less prone to costly down time, which means substantial savings in productivity throughout the firm. The Blade Center offers no single point of failure. It has redundant power supplies, hard drives, RAID controllers, switches and network cards, so that any single failure will not take down the system.
Meet the Pros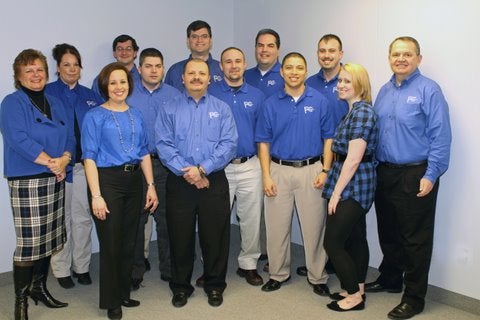 Founded in 1992 on the campus of the University of Rhode Island, PC Troubleshooters has become an industry leader providing small-to-medium sized businesses IT support services, managed services and maintenance of computer networks, servers, workstations and applications. Our expertise has evolved to providing services in the cloud. From remote server and desktop support to monitoring and managing our client's networks virtually, our business model has shifted from being reactive to proactive, as we focus on building solutions that prevent downtime for our clients.
For more real-world tech solutions for small and midsized businesses–including cloud services, virtualization, and complete network overhauls–check out PC World's Tech Audit.
If you're an IT solutions provider serving the small to midsize business market, and you'd like to learn how you can contribute to PC World Tech Audit, send mail to techaudit@pcworld.com. We're always looking for more talented pros.
Tech Audit is written and produced in cooperation with IT professionals in the field. All recommendations and opinions expressed represent the independent judgment of the authors and do not necessarily reflect those of PC World or its editorial staff.