The U.S. International Trade Commission said it will start an investigation into Apple and Research In Motion based on a complaint filed by Kodak.
Kodak alleges that iPhone and BlackBerry devices with cameras infringe a Kodak patent on technology for providing image previews.
In a separate case that Kodak filed against Samsung related to the same patent, the ITC issued an initial determination finding that Sams
ung had infringed the image preview patent. However, in January, the companies announced that they'd agreed to a cross-licensing deal, and Kodak asked the ITC to dismiss the suit against Samsung.
When Kodak filed the complaint against Apple and RIM, it said it had been in discussions with the companies for years in an effort to resolve the issue. Kodak is asking the ITC to prevent Apple and RIM from importing products that use the patent.
RIM declined to comment after Kodak first asked the ITC to look into the matter and also declined to comment on the ITC's decis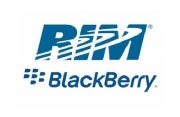 ion to investigate. Apple has not replied to requests for comment.
Within 45 days, the ITC will set a target date for completing its investigation. The first step will be an initial determination issued by one of the ITC's administrative law judges. That ruling is subject to review by the full commission.