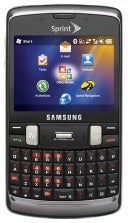 Despite the excitement Windows Phones 7 Series is generating, Microsoft's not ready to let go of Windows Mobile 6.5.
An unnamed Microsoft representative told iStartedSomething that the old mobile operating system will live on as Windows Phone Classic, its phones dubbed the Windows Phone Classic Series to reflect Microsoft's wacky new nomenclature. Microsoft will aim the phones at emerging markets and enterprise, complementing WinPho7's consumer-friendly look and feel.
The rationale is understandable. Windows Mobile 6.5 is not a critical darling, but it's still popular in enterprise. A December 2009 survey by Aberdeen Group found that 63 percent of organizations that responded use Windows Phones, second only to Blackberry's 74 percent. Apple's iPhone and Google's Android are catching up, but that doesn't mean Microsoft should turn its back on such an important group of users.
Windows Phone Classic will allow Microsoft to stay flexible on design and user interface. As Engadget reported, Windows Phone 7 Series phones will adhere to strict specifications, including a mandatory button configuration and Microsoft's own user interface.
That means no WinPho7 phones with both a physical keyboard and a touch screen on the face, such as the Samsung Intrepid, and no custom interfaces, such as Sense in HTC's HD2. When it's time for businesses to upgrade, I can't imagine they'd be happy if those options were off the table for new phones.
Still, Microsoft can't afford to ignore average consumers, who are voting for the iPhone with their wallets. It makes sense to build a new operating system from the ground up for these users, without alienating business that still rely on Windows Mobile.
We don't know to what extent Microsoft will nurture Windows Phone Classic. And is this a long-term plan, or is Microsoft waiting for a day when it can put all its efforts into Windows Phone 7 Series without taking a major hit in market share? For that matter, will Windows Phone Classic see major updates, or is this just a clever marketing trick to gussy up WinMo's slow death?