M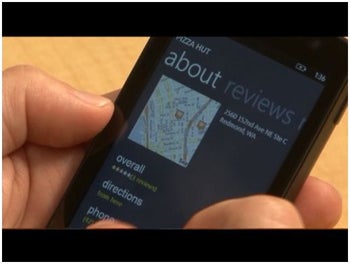 icrosoft is right–and well within its rights–to expect handset manufacturers to pay for its new Windows Phone 7 Series operating system. Have you seen it? The OS is gorgeous, putting even the iPhone to shame on looks alone.
Silicon Alley Insider has a post calling Microsoft's decision to charge for the OS the "joke of the week." The item says that since the OS isn't likely to generate more than $300 million-a-year in revenue than Microsoft shouldn't bother charging at all. (Ars Technica is also writing about this issue today.)
I think the real joke isn't Microsoft, rather those blowing this issue out of proportion. If handset vendors are willing to pay, as they seem to be, Microsoft should charge for the OS. If the smartphone makers were not willing to pay, Microsoft would, presumably, have made a different decision.
Yes, $300 million may be a mere one-half-of-one-percent of the company's $66 million annual revenue. But, skip $300 million there, another $400 million in another place, and pretty soon it starts adding up. I think the suggestion that not charging would have a noticeable effect on hardware pricing–making a Windows Phone 7 handset less expensive than competitors–isn't likely to play out in the real world.
Sure, Google's Android and now Symbian are both open source, but Apple and Research In Motion don't license their operating systems at all. I think an estimated $8-to-$20-a-handset is not too much to ask for Windows Phone 7. Neither would it be outrageous for consumers to pay a bit extra for Android, if Google had wanted to charge.
Microsoft CEO Steve Ballmer addressed the license fee issue with reporters this week at the Mobile World Congress, where Windows Phone 7 was introduced on Monday.
"I think there's something clean and simple and easy to understand about our model: We build something, we sell that thing," Ballmer said.
The Microsoft CEO challenged the assumption that all major smartphone platforms, except Microsoft, are now free.
"I would say today we have two kinds of competitors, what we refer to as vertical competitors who make hardware, software and service. I think their model is actually also reasonably clear: They sell devices. We sell software to people who make devices."
Ballmer also took a predictable swipe an open source, generally.
"I think we really only have one or two competitors you could say who are on a model of free. My parents, like most other parents, said if something is free, you should take a look and find out where the real cost is."
Microsoft's charging for its smartphone OS is not a major burden on customers, and has the benefit of making it very clear where Microsoft's interests lie. While the OS license fee isn't how Microsoft hopes to make most of its smartphone revenue, it is consistent with Microsoft practice.
Most of the profits, to be clear, will come from content sales, app sales, and enterprise infrastructure sales. Also from the protection a successful smartphone gives other Microsoft products, including its Bing search engine.
To me sure, Ballmer, a trained economist, has done the math. If Microsoft really thought not charging for Windows Phone 7 would, perhaps, double its sales, the OS would be free. But, since the impact of the OS license fee is so slight, Microsoft will stay with the pricing model it knows can work.
Joke of the Week? Only for those who don't get Ballmer's point, and leave well-earned money on the table.
David Coursey has been writing about technology products and companies for more than 25 years. He tweets as @techinciter and may be contacted via his Web site.