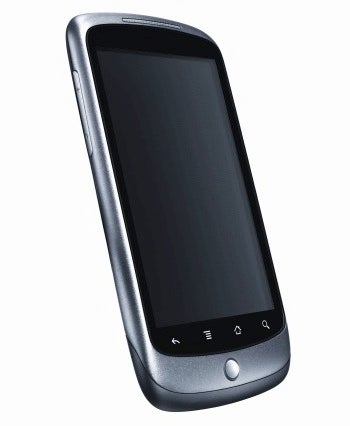 When Google unveiled the Nexus One in early January, it somewhat arrogantly attempted to separate the phone from its competitors by calling it a "superphone." In the weeks since the Nexus One launch, we've seen users complain about spotty data network reception and non-existent customer service which made the Superphone experience feel disappointingly mediocre.
Despite those shortcomings, Google has put the question on the table and we've been left wondering: What should a true next-generation "superphone" experience consist of? GeekTech's got an answer for you.
Interface
A phone's interface is the first element we will consider and it is possibly the most important: Our phones are with us all day and we interact with them more often and more consistently than other devices.
To improve upon the current standard of capacitive touchscreens and acceleromoters would mean changing the behaviors and expectations that we've come to accept as natural. Our next-gen superphone needs to bring something to the table that is equal parts revolutionary and instinctive.
What if your phone could shift its weight and chassis right in your hands? That would be radically different from the relatively stagnant design of most phones today (slide-out QWERTY keyboards notwithstanding).
For our superphone, we'd like to use this design concept to integrate better speaker sound. A phone chassis that gets bigger when you take a call or play a video can produce a richer, louder sound that can reverberate through the extra space. And when you're done, it can slim down once again to fit in your pocket.
Another interface tech we'd like to see in our superphone is pressure-sensitive touch. We're seeing multi-touch on an increasing number of devices, but we could always use more functionality on our touchscreens. For example, a pressure-sensitive screen could let you touch an onscreen keyboard lightly for lower-case letters, and more firmly for upper-case.
3D: Not Just for the Big Screens
3D will be one of the most prominent features in audio visual technology for the next few years, so it's only fitting that 3D should come to our superphone, right? Of course, but who wants to take out a pair of glasses just to use their phone? Not me.
No-glasses 3D technology is a reality, but it is often hindered by the limited viewing angles. If were to incorporate 3D lenticular or parallax technology in our superphone, the issue of viewing angles it significantly lessened (see our primer on 3D HDTV for more on these technologies).
Why are limited viewing angles less on an issue on a phone? The angles from which we view our phone are a lot less than the possible angles for viewing a TV in a large room, since you'll likely hold a phone directly in front of your eyes.
3D displays may make it to smartphones sooner than you think. Texas Instruments recently demonstrated such a display made specifically for smartphones.
Combine 3D tech with a beautiful AMOLED screen and a mobile copy of Avatar, and all of a sudden our superphone redefines the concept of portable entertainment.
That's Entertainment
Our superphone would have graphics capabilities beyond anything on current smartphones. Wired's Gadget Lab blog recently looked at a prototype phone that has enough horsepower to 3D gaming and 1080p video playback at the same time. While many current smartphones can handle 3D gaming, and the Nvidia Tegra chipset can handle 1080p HD video playback, for a phone to be able to do both at the same time is pretty mind-blowing.
Next-Gen Signals
The shift to 4G networks is underway, and our superphone would obviously have to support the faster data speeds that 4G provides (in fact, our superphone would laugh at you if you tried to put it on 2G networks). But our Superphone wants to branch out, and the future may not be in radio waves.
Optical wireless data transmission looks to be a significant improvement over traditional radio waves. Among the many benefits outlined by Science Daily are 1.6 gigabit-per-second data speeds, no need for direct line of sight, and improved security.
Lithium-Ion: My Arch Nemesis
It's fun to sit here and pick out new features to put into our Superphone, but I could do this all day and know that it'd be pointless if the battery life couldn't make it through the afternoon. We've given our Superphone a bunch of neat tricks and features, but in order to give it life, we will need to employ cutting lithium-ion technology. Fortunately for our superphone, we may one day see batteries that hold a charge up to 10 times longer than current technology with a 20-year lifespan to boot.
What do you think of our superphone? Is it the game changer the Nexus One wanted to be? What other tech would you like to see in a next-generation handheld? Let us know what your dream phone is in the comments!
Follow GeekTech on Twitter or Facebook.