Maybe you've heard Final Fantasy XIII looks better on the Xbox 360. Or that it looks better on the PS3. Or that it's 720p. Or 1080p. Or 1080p sometimes, but 720p others.
Want the facts?
Fact number one: Final Fantasy XIII is a Japanese-style role-playing game by publisher Square Enix, the thirteenth installment in a series that's sold over 92 million units worldwide, one that reaches all the way back to the Nintendo Entertainment System in 1987. (In case you're just dropping by and didn't know.) 'Japanese' in the sense that each installment is fundamentally story-driven, and, in terms of its visual design, narrative flow, and battle-driven gameplay, all-around over-the-top. Also: The English-language version is finally out for Xbox 360 and PS3 on Tuesday March 9.
Fact number two: We don't have all the facts here. That's not a cop-out, just full disclosure. Square Enix has the answers, but like any hyper-scrutinized games publisher, they play their cards close.
That said, let's see if we can't separate the stuff we know about the game from the stuff we don't.
I've heard they cut tons of stuff from the game and that it might resurface as downloadable content. True or false?
True and false. Back in August 2009, RPGSite scored an interview with Final Fantasy XIII's producer, Yoshinori Kitase. During the interview, Kitase said the company was "exploring the option of downloadable content, perhaps adding new areas, items or enemies, but these would not be expansions to the story, only the gameplay."
Adding to the mystery, in mid-January, game site Siliconera translated a summary (in Japanese) of an interview (also in Japanese) with Final Fantasy XIII art director Isamu Kamikokuryou, who reportedly said that several areas were cut (a secret base, a home for one of the characters, a zoo) from the final product. Siliconera credits Kamikokuryou as saying there was actually enough cutting-room-floor content to make another game entirely.
Earlier this week, Final Fantasy XIII battle director Yuji Abe set the record straight, stating Square Enix has no plans to release DLC "at this time." Regarding the dropped content, Abe said "There was content that were 'ideas' that didn't make the final content, but the team isn't looking to release that as downloadable content."
So no, the lopped off content probably won't be resurfacing, no Square Enix has no imminent plans for DLC, and yes, when Abe says no DLC "at this time," he's left the door cracked for something down the road.
Just don't count on it.
Will any of the English language versions of the game support a spoken Japanese option with English subtitles?
No, they won't. Much as I'd like to see this myself, including it wouldn't be as simple as it sounds. For one, Final Fantasy XIII is the first game in series to support full English-language lip-syncing. Prior installments just ran the Japanese character mouth animations with English actor overdubs.
To support a spoken Japanese option with English subs, you'd need to include (a) double the character lip-sync code, (b) double the cut scene video, and (c) double the voice acting. Who knows how much space that'd take up, but it certainly wouldn't bode well for the Xbox 360 version, which already ships on three DVDs. That, and you'd increase manufacturing time (the time it takes to burn all that extra data to however-many millions of discs).
Final Fantasy XIII producer Yoshinori Kitase told PlayStation UK that he'd "heard at other media presentations that this was a popular request," and that it "came to [him] as a surprise." Which, just speculating here, could mean "wake up call." It's down to demand, obviously, and I have no idea how much there is for this sort of thing, but fingers crossed Square Enix takes it seriously and at least runs the research.
Why would someone who doesn't understand Japanese prefer the Japanese version with English subtitles? Because some of us enjoy the vocal inflections of the game's Japanese actors, which, depending on your vantage, arguably jibe better with the rest of a game crafted by Japanese designers.
Does the game install anything to the hard drive?
No, it doesn't. The PS3 versions runs entirely off the Blu-ray disc. Hands-on with final English code, the game's installed nothing to my 'Game Data Utility' folder.
The Xbox 360 version can either run off the DVDs, or from the hard drive if you opt for an install, though it still requires the disc be in the drive to play.
Also: Save files run between 370k and 455k each on the PS3 version, and can be copied to external media.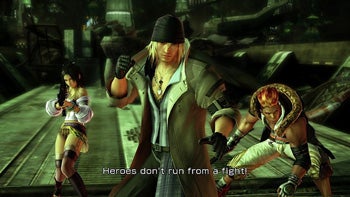 Is Final Fantasy XIII 720p or 1080p?
No one's seen the back of the US retail boxes yet, but the back of the Japanese import case (I own a copy) reads 'Supported HD video output: NTSC, 480p, 720p, 1080i, 1080p', which sounds like it supports the top-level HDTV display standard (1920 x 1080 lines of resolution). Just below that, however, it reads 720p HD, which suggests the game actually tops out at the second-best progressive scan setting (1280 x 720 lines of resolution) and that 'supported' simply mean 'capable of running on a 1080p television'.
Still confused? So am I. When in doubt, ask someone on the development team. In this case, the game's battle director Yuji Abe (from a February 12 interview on the official PlayStation blog).
Q: What is the native video resolution and audio format on the PS3?
A: Final Fantasy XIII runs in 720p and Dolby Digital 5.1
For those who thought the PS3 version displayed the cut scenes at 1080p and the in-game bits at 720p, or that the whole thing runs in 1080p native, I read Abe's clarification as: "Bzzzt, wrong."
As for the Xbox 360 version, Square Enix hasn't said as far as I know. There's a "story" grabbed from a popular message board circulating that it actually runs at 576p (720 or 704 x 576 lines of resolution), but it's based on comparisons of dubious screenshots, kind of like gauging the authenticity of a Picasso from pictures of the painting snapped with a disposable camera.
So which version looks better? Xbox 360 or PS3?
Both versions look fantastic. Read any of the recent hands-on previews and that's what everyone's saying, no ifs, ands, or buts.
So why all this squabbling?
Cable news tends to be 80 or 90 percent crap to fill the 24 hour news hole. Same applies to message boards. 80 to 90 percent babble, 24 hour dialogue-hole, and gamers with nothing better to do than fuss over screenshots and hatch conspiracy theories and generally poke each other with sticks, just to see what happens.
If you're after a technical comparison, none yet exists. Don't assume the guys at Game Site X claiming to know have a clue. For all you know, they've got their PS3s plugged in HDMI and their 360s connected VGA to an HDTV with mismatched input variables. Besides, what the heck does "slightly crisper" mean, anyway?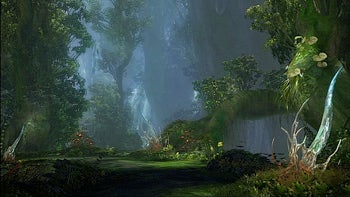 Aren't the Xbox 360 video sequences compressed since they're on DVD instead of Blu-ray?
Final Fantasy XIII's game engine renders all its in-game stuff and many of the cut scenes on the fly, but streams the lengthier cut scenes off disc as pre-rendered video. Early reports from a few magazines with final 360 code suggest the Xbox 360's pre-rendered cut scenes aren't as crisp or vibrant (or whatever–pick an adjective) as the PS3 version's, suggesting it's due to video compression due to DVD's storage constraints.
That said, they're quick to point out that even compressed, the video looks terrific, which makes me wonder why we're talking about it at all.
What about disc-swapping? Isn't the Xbox 360 inferior because I have to swap discs?
Some context: It takes 35 seconds for an Xbox 360 to boot up, from power-on to Xbox LIVE sign-in. Read that again: 35 seconds. We take that for granted each time we tap the power button and reach for the controller. Say you power your 360 on and off a couple times a day: That's one or two minutes on a daily basis spent waiting to play.
By contrast, it takes me 15 seconds to open the 360's disc tray, pop out a DVD, and insert a new one. Read that again: 15 seconds.
The Xbox 360 version of Final Fantasy XIII comes on three DVDs, which means that over the course of between 50 and 100 total game hours–assuming you're playing to finish–you'll have to make two swaps. That's 30 seconds out of somewhere between 180,000 and 360,000 total.
If that's too much to ask, or even a reason for preferring one version over another, you should probably quit gaming and check yourself into a mental ward, because you're either pathologically lazy or clinically nuts.
You're not really helping here. I just want to know which version to buy.
It's simple really. If you're an Xbox 360 owner, buy the Xbox 360 version. If you're a PS3 owner, buy the PS3 version. If you don't own either, have a look at the all the service-related reasons for owning one or the other. Don't base financial decisions that could lock you into a platform for years on message board conjecture.
Which version are you buying?
I'm fortunate enough to have both versions to hand, so I don't have to choose. But if I did, it'd be a coin toss.
Connect with Matt on Twitter (@game_on)