Happy birthday to me. As a longtime fan (and user) of Windows Media Center, I can't believe it's taken me so long to discover My Channel Logos. This free plug-in adds channel logos to the WMC TV guide.
Why is this such a big deal? Check out the before: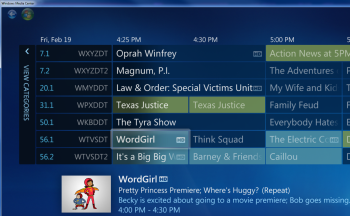 And the after: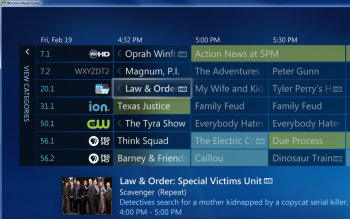 Cool, right? Even cooler, My Channel Logos handles all the grunt work, automatically finding and applying logos for over 250 networks.
The developer has a fairly straightforward installation guide on his site, so I won't regurgitate the details here.
I will mention that MCL requires Windows 7, and that it's free–but the developer requests a $3 donation. I consider that more than fair, so if you find yourself loving this little enhancement as much as I do, pony up.