It appears Apple is embarking on a new anti-smut crusade to rid its iPhone App Store of "overtly sexual content." According to news reports, the targets of Apple's ire include relatively tame adult
fare, many of which manage to incorporate the word "boob" into their titles.
Apple's actions are designed to appease customers who've complained in the company's support forums and elsewhere about adult content in the App Store. According to Information Week, Apple developers have also griped about the sex-themed apps, which they say are proliferating in some App Store categories and making other apps harder to find.
At first glance, Apple's move appears either prudish or hypocritical or both. Sexually-explicit content was already verboten in the App Store, and some of the newly banned apps were about as racy as the Sport Illustrated swimsuit issue.
And if Apple really wants to protect App Store users from sexually-themed content, why doesn't it remove Safari from the iPhone and iPod touch? After all, the Web browser is by far the most efficient porn-delivery app ever devised.
Why Apple Is Smart
Apple's true motivation, it seems, is to protect its booming iPod Touch and fledgling iPad operations.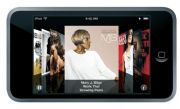 Take the iPod Touch, for instance. Apple's portable media device is wildly popular with kids, who love the gaming, browsing, and audio/video tools. Parents like the fact that the Touch provides much of what makes the iPhone cool, only without the pricey monthly wireless bills.
Indeed, analysts have called the iPod touch an "iPhone on training wheels," and Apple realizes its device is a gateway drug to the iPhone. In other words, kids who are comfortable with the iPod touch are more likely to migrate to the iPhone when they're older.
Which leads us back to the App Store. Apple can't afford to allow its customers — even a vocal minority — to gripe about so-called smut in the App St
ore, even if the complaints are overblown. The impression that Apple condones adult-themed material finding its way into kids' hands would no doubt hurt iPod Touch sales, and ultimately impact its iPhone and App Store business too.
As for the iPad, it's clear that Apple will position its new tablet not only as a consumer device for the home, but also as an educational tool. Software developers are already designing interactive textbooks for the iPad, according to reports. Again, Apple mus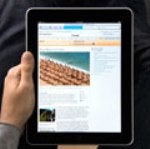 t squash the impression that the App Store is a haven for smut to increase the odds of classroom sales. A few negative news stories about wobbly-boob apps could very well spur many school districts to think twice about adding the iPad as a study tool.
Bottom line: The porn purge is a smart business move on Apple's part, even if it appears prudish to outsiders.
Contact Jeff Bertolucci via Twitter (@jbertolucci ) or at jbertolucci.blogspot.com .