Apple has weighed in on the controversy about "overtly sexual apps" being banned from the iTunes App Store for iPhone and iPod Touch users. Phil Schiller, Apple's senior vice president of worldwide product marketing, said Apple was responding to numerous complaints from women and parents who found the content objectionable or degrading, according to The New York Times. Applications dumped by Apple include SlideHer, Dirty Fingers: Screenwash, and almost every application containing the word "boobs."
But not every application featuring bikini-clad women or sex-related issues have dropped out of the iTunes Store. Applications from Playboy, Sports Illustrated, FHM, and others are still available. So if applications like Strip Simon are out, which apps are allowed in?
Here are nine applications that at the time of this writing were still available in the App Store. Are they any better or worse than those previously mentioned? You be the judge.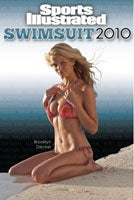 Sports Illustrated 2010: According to Sports Illustrated, this application includes "pictures and videos of the world's most beautiful models" and "46 sizzling hot videos."
Playboy: The app for Hugh Heffner's iconic magazine features interviews, advice columns, exclusive Playmate video, but no fully nude images.
Adult Sex Life: This application is one of many guides designed to help you with the intimate moments of your life available in the app store.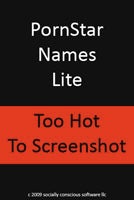 Porn Star Names LITE: There are numerous iPhone applications that can help you figure out what your porn name should be, but this one also features photos of bikini models.
FHM: The FHM application includes photo features like "Girls of the Week" and "Non-stop honeys," as well as a video section with titles like "Young and Hardly Innocent."
Dirty Truth or Dare: A party game for adventurous adults, Dirty Truth or Dare features photos describing these naughty dares.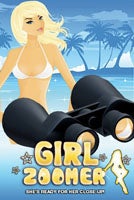 Girl Zoomer: This application turns your iPhone camera into a pair of binoculars with 4x zoom, so you can see "the details that other people can only furtively glance at."
Playgirl Centerfold: Playgirl's app is basically a slideshow of Playgirl centerfolds, and includes the ability to make in-app purchases for even more centerfolds.
Beer, Women and Bad Decisions…: This is an e-book inspired by the "choose your own adventure" featuring a story with "salty language, adult situations, sex, and drugs."
So what do you think: are these apps any better or worse than what Apple has already banned?
Connect with Ian on Twitter (@ianpaul) or on Google Buzz.