Apple's ban on sexy apps — more than 5000 apps were removed from the app store over the weekend because they contained "overtly se
xual content" — has been making headlines, mostly because of the selectivity of the removal.
While Apple removed such risqué apps as Strip Simon and Video Strip Poker, apps from big-name companies such as Sports Illustrated and Playboy remain in the App Store — the Sports Illustrated Swimsuit App is even featured on the front page.
Apple attempted to explain its app double-standard in an interview with the New York Times. Apple's head of worldwide product marketing, Phillip Schiller, told the Times on Monday that the source and intent of apps were taken into consideration when the ban was applied. Well-established companies with "previously published material available broadly in a well-accepted format" (e.g. magazines like Playboy, FHM, and Sports Illustrated) are not held to the same rigorous constraints as unknown apps like Tight Body Perky Boobs and SlideHer Nautica.
It would appear that Apple's restriction on sexy (and subsequent lenience on well-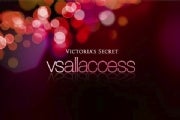 established companies) extends to shopping apps — the Simply Beach App, which is a bikini-shopping app that features pictures of women in bikinis (or modeling "products"), was taken down on Friday as part of the ban. The Simply Beach App was reinstated, without any official communication from Apple, today. Meanwhile the Victoria's Secret All Access App remained in the App Store all weekend, untouched.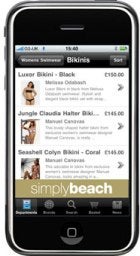 Apple maintains that it's really doing all of this for the kids — trying to keep the App Store a family-friendly place that won't scare off potential customers.
If Apple's doing this for the kids, it's failing — the App Store isn't 100 percent "family friendly" as long as publications like Playboy remain in the mix (still waiting for the argument on how a soft-core porn mag is not "overtly sexual"), and all the new policy really does is give the shaft to independent developers.
Developers already have a hard time getting their apps approved for the App Store with Apple's rigorous rules and regulations, and now they have to put up with corporate schmoozing and puritanical sex bans as well? It might be time to look into developing Android apps . . .