Are you sitting down? I have some horrible news for you. YouTube has removed the original "Rickrolling" video from its site due to a terms-of-use violation. Though there are other avenues in which to get a Rick Astley "Never Gonna Give You Up" fix, the original, the one that captured the nation's attention, the video that spurned over 30 million hits, is dead.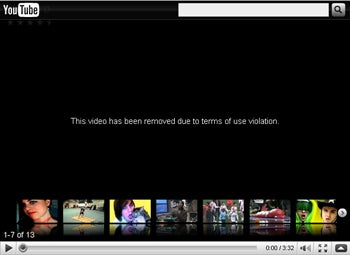 In case you weren't one of the lucky many to experience it, to be "Rickrolled" is to be baited by a contextually relevant Web link and then get smacked with Astley's official YouTube music video. "Rickrolling" started in early 2007 on the 4chan imageboard, and a year later spread like wildfire, becoming an unavoidable meme. The use of "Never Gonna Give You Up" stemmed from a 4chan prank called "duckrolling," in which people would be sent to an image of a duck on wheels. SurveyUSA estimated that at least 18 million Americans were "Rickrolled."
It's hard to believe, but "Rickrolling" extended way beyond simple Internet pranks. It was used during protests against the Church of Scientology, touched upon the First Lady, and even gave name to an iPhone virus that changed jailbroken iPhone backgrounds into images of Astley.
As it is wont to do, the Internet leapt upon the meme and tried turning it into something more expansive than it ought to be. Many Geocities-esque sites were born devoted to the cause, including a database and a dubious phone service.
But it's all over now, baby blue. Time to dust off the Keyboard Cat videos.