Deutsche Telekom and France Télécom, owners of T-Mobile UK and Orange UK, respectively, plan to merge over the
course of several months to create the largest wireless carrier in the U.K. T-Orange — or whatever the entity will be called — will have 28.4 million customers, or around 37 percent of U.K. mobile subscribers, outranking Vodafone UK, the current market leader, by 9.8 million customers. It will be a monster.
As part of the plan, both companies will be executing layoffs, reducing stores and staff as cost-cutting measures.
Will this merger affect the U.S. iteration of T-Mobile? It's too early to tell, but you can expect that as T-Mobile's influence washes over the U.K., some waves will hit American shores. With more money and customers overseas, T-Mobile may dig itself out from under Verizon and AT&T in the U.S. and develop a stronger base for future expansion. This could mean more exclusive handsets that put the iPhone to shame and aggressive pricing structures that make competitors seem grossly overpriced.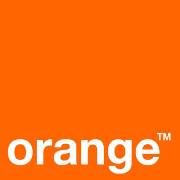 Also, with boatloads of money, T-Mobile could absorb some of the smaller wireless carriers in the U.S., build a stronger signal, and attack its competitors with network innovations to improve reception and data-transfer speeds.
Alternately, T-Mobile could become lazy, at least in the U.K. The customers are there; why bother giving loyalists incentive for sticking around? This scenario seems far less likely and laziness is definitely not an attitude T-Mobile will bring to its U.S. operations.
I'm excited to see the little network that could build a stronger presence in the U.S. and give the big dogs a run for their money. Over time, expect T-Mobile to bust onto the U.S. scene with major changes (that preferably don't involve layoffs in this economy) and a renewed vigor.