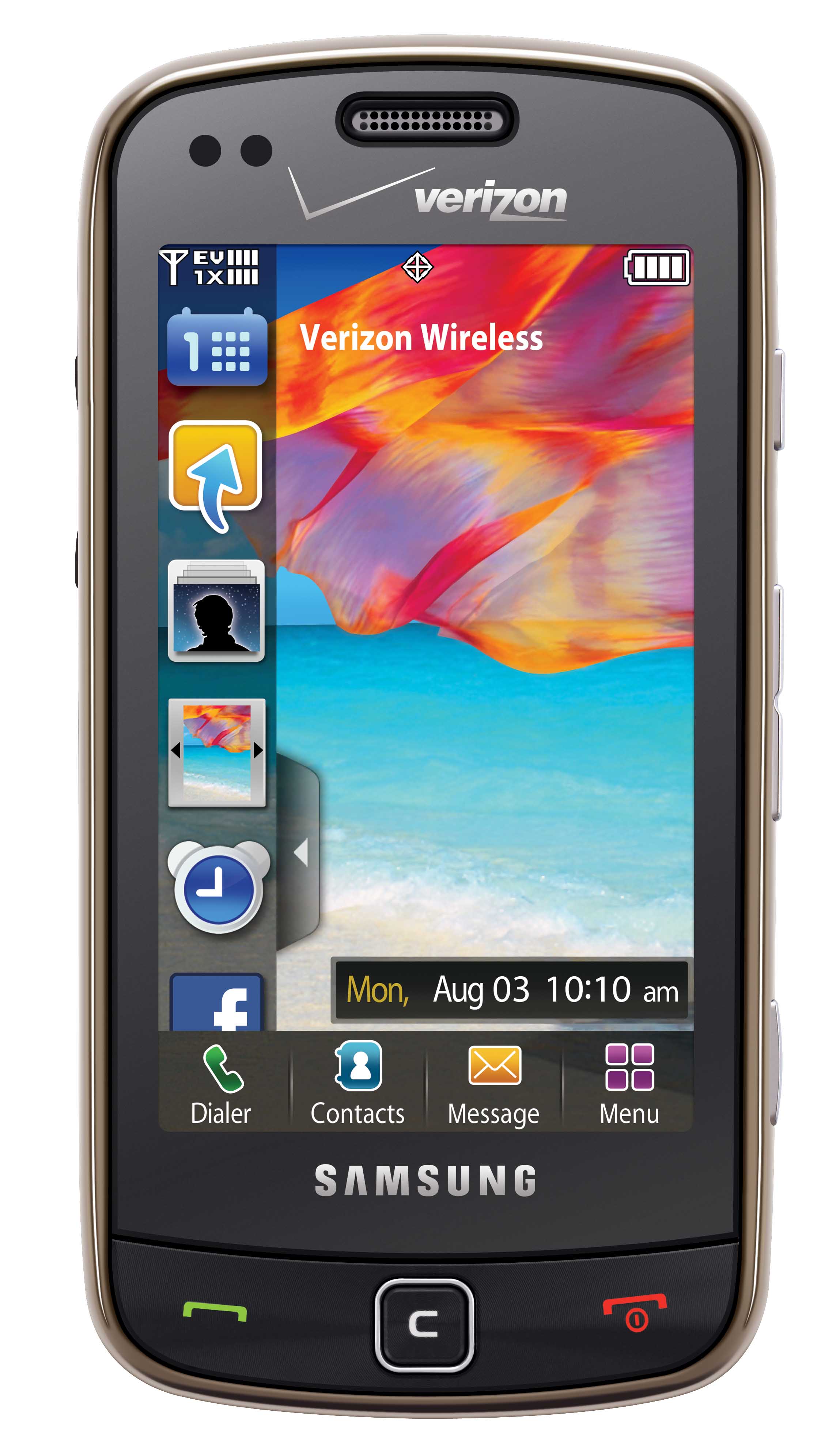 Amidst the flurry of Android smartphone news this week, two inexpensive messaging phones landed on the Verizon Network Tuesday.
The Samsung Rogue boasts a 3.1-inch touch AMOLED screen with a full-QWERTY slide-out keyboard. If the Rogue is anything like Samsung's other AMOLED messaging phone, the Impression on AT&T, expect a bright screen with clear details and crisp animations. The Rogue also has a 3-megapixel camera, microSDHC support and a 3.5-mm headphone jack.
Like other touch Samsung feature phones, it runs the Samsung-branded TouchWiz overlay with home screen widgets for Facebook, Photobucket, Twitter and other applications. At the $100 price point (with a two-year contract), the Rogue costs half as much as the Impression, yet has nearly identical specs. I'll be interested to see how the two compare in terms of usability when I get my hands on the Rogue.
The Intensity has a smaller, non-touch display, but a full QWERTY keyboard and physical numeric keypad. It isn't as feature-packed as the Rogue, but it has the basics like IM, mobile Web, MMS as well as a few advanced features like threaded messaging. The Intensity costs an easy $30 with mail-in rebates and a two-year contract from Verizon.