With
before Apple's music- and iPod-themed event yesterday, it's not surprising that some potential announcements didn't make the cut. In hindsight, most of the false rumors we heard beforehand seem like wishful thinking, and some of the things we heard from Apple fell flat. So let's look back at what could've and should've been:
No Beatles on iTunes
With remastered Beatles albums and The Beatles: Rock Band launching on the same day, it's logical to draw a line to Apple's music-themed event. In the end, the Beatles remain apart from iTunes, despite what Yoko Ono says. Added slap in the face from Apple: Rolling Stones over the loudspeaker before Steve Jobs took the stage.
Video Games' Song and Dance
We get that the iPhone and iPod Touch want to be a gaming platforms, but spare us the parade of game developers touting their already-released or already-announced wares. This is an event for big reveals, not shameless self-promotion.
Social Networking in iTunes? Kinda.
The rumored social networking overhaul in iTunes 9 turned out to be a dim and distant blip on the radar. There's no streaming to other users, no full integration of Facebook
and Twitter feeds, and no human-powered discovery service that resembles iLike. The capability to tout what you're doing in iTunes on social networking sites wasn't even worth a full bullet point on Apple's Web site.
No iPod Touch Camera
Sure, the iPod Touch gained an extra 32 GB, bringing its highest-capacity model up to 64 GB, bu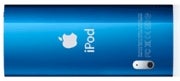 t it didn't gain the video camera that seemed to be a foregone conclusion before the show. The introduction of a video camera in the iPod Nano, but not the Touch, results in an awkward decision for buyers: Do you sacrifice all that the iPod Touch has to offer for a video camera?
No Tablet
It's generally understood now that Apple won't reveal a touchscreen tablet device until 2010, but there was a time when this mythical object was a sure bet for Fall 2009. When Steve Jobs dedicated his "one more thing" to the iPod Nano's video camera, he wiped away any last hopes we had. There's always next year.