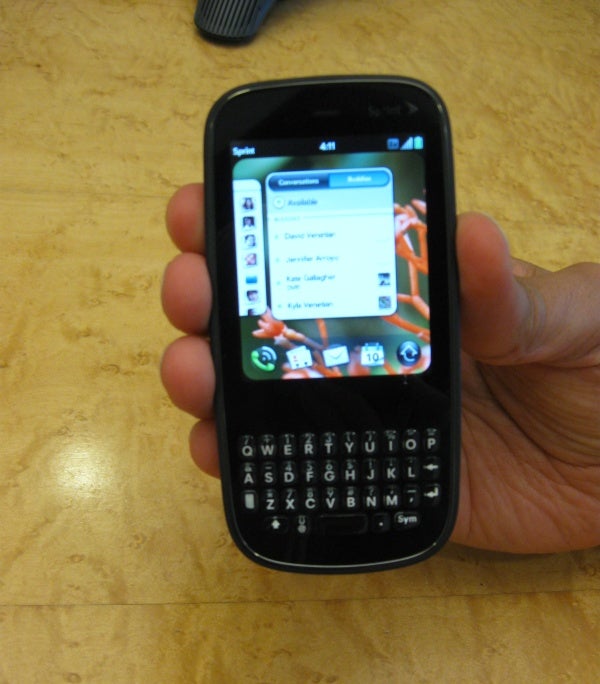 Palm's newest webOS device, the Pixi, is a slimmed down version of the Pre in both specs and design. Thankfully, most of the great features of webOS have not been compromised. After spending some time with the Pixi, I found a lot to like about this sprightly smartphone–for the most part.
The first thing I noticed about the Pixi is how light it is. In fact, I had to check whether or not it had the battery installed. The Pixi's battery, by the way, is the same as the Pre's, according to Palm. While it is nice that you can swap batteries between the Pre and the Pixi, the Pixi's battery life might not be so hot. In our PC World battery life tests, the Pre had a word score of "Fair," clocking in at only 5 hours and 17 minutes of average battery talk time.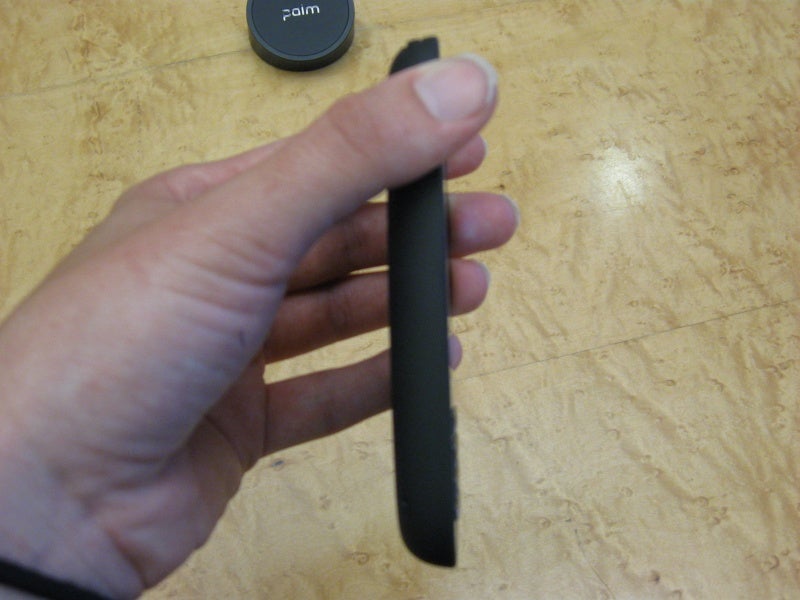 Palm also didn't comment on RAM or the CPU other than that the processor is the first MSM7627 Qualcomm chipset. Palm also kept mum on whether the Pixi can handle the same number of open apps in multitasking as the Pre. In my limited hands-on time with the Pixi, I didn't notice any lag while opening, closing and navigating through various apps.
The Pixi feels really nice in hand thanks to its rubberized back and slim body. The 2.63-inch display is large enough for typing long e-mails and text messages and showcases webOS quite nicely. Rather than a single hardware button to close apps, there's a touch area with a light-up bar. You simply touch it to close an app; all other gestures are the same as on the Pre.
I was skeptical when I read early reports that the Pixi's keyboard was easier to use than the Pre's. It looks nearly identical, but it is even narrower than the Pre's. Well, it's true: The Pixi's keyboard is in fact better than the Pre's. Yes, it feels a bit cramped, but it doesn't have the flimsy feel of the Pre's slide-out keyboard. It also doesn't have those sharp, cheese-cutting edges as seen on the Pre. The spacebar is small, but centrally-placed and the keys are nicely backlit.
But the same issues remained: I had to use my nails to type on the small, gummy keys and I made a lot of errors. I really wish Palm had rethought these keys for a phone that's marketed toward heavy messagers; these keys just don't cut it.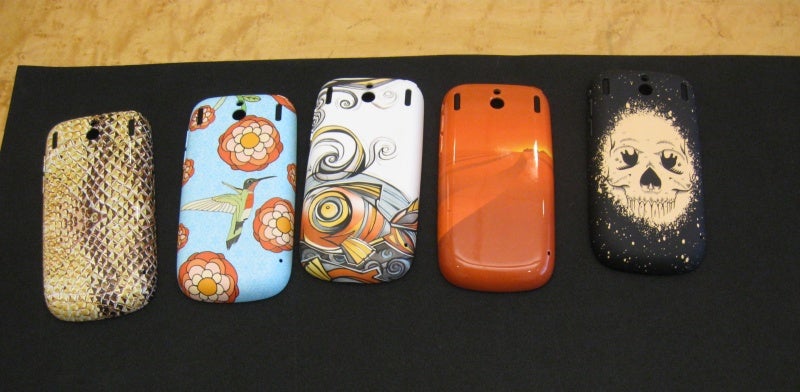 I also got a look at the five Touchstone-compatible California artist-designed backs. I feared they might be cheesy, like some limited edition accessories I've seen, but they're quite good looking. Kudos to Palm for trying to appeal to a younger, hipper audience, but not going the glitter and bad tattoo-inspired design route.