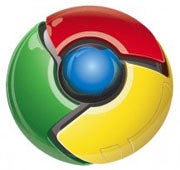 Google's hoping its newly released Chrome 3.0 browser can help bring big changes to the evolving browser market. The program, unveiled Tuesday, promises improved performance and a host of new features. But is it all enough to actually win over new users?
Chrome and the Browser Market
As it stands now, Chrome holds about 3 percent of the global browsing market, according to July data from Web metrics company StatCounter. (Other metrics firms' measurements tend to reflect slightly lower figures, but the relative positions remain fairly constant.) Google's hope, according to an engineering director quoted by Reuters, is to double that share by next September — then triple it by 2011.
So could it happen? Several factors are working in Google's favor. First, the browser has seen significant growth during its first year, managing to surpass the more veteran Opera and catch up to Apple's Safari within a matter of months. And all of that occurred despite very little in the way of promotion on Google's part.
Consider next that Google just inked a deal to have Chrome preinstalled on Sony Vaio PCs and is actively working to secure similar arrangements with other manufacturers. Such deals, analysts say, are a "really fast-track way to grow market share": Plenty of people tend to use whatever browser comes on their system by default, so having Chrome in front of their faces could put Google in a powerful position. Next year's scheduled debut of Google's Chrome OS, which will ship initially on netbooks, will only add to that effect.
A Changing Landscape
In the bigger picture, the browser landscape is currently in a state of flux. Over the past year, Internet Explorer — the long-reigning king of the browser market — has lost 12.4 percent of its userbase. Firefox, at the same time, has grown its share by 17 percent, while Opera has nearly doubled its piece of the pie. (Safari has experienced only a minor shift.) The smaller "alternative" browsers are becoming increasingly popular, so much so that my own projections have suggested IE could lose its crown by 2012, if current trends continue.
All put together, the stage is set for change, and a high-profile browser such as Chrome is certainly in a position to take advantage of it. The ground is fertile; what remains to be seen is how well Google plans its garden.
JR Raphael shows his less serious side at eSarcasm, his new geek humor site. You can keep up with him on Twitter: @jr_raphael.