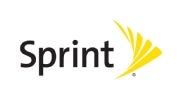 4G World Conference, Chicago — After talking to wireless carriers, handset makers and analysts here, I believe we'll be seeing an Android smartphone (possibly made by Samsung) and sold by Sprint next year. Sprint openly confirms plans to sell a 4G smartphone next year, but is quiet on the maker of the phone and the mobile OS.
This WiMax-connected device will run three or five times faster than the 3G-connected iPhone (on a good day), and will feature a bunch of apps that fully exploit that speed (imagine watching high-def, no-latency SlingBox video on your smartphone).
Sprint has bet big on WiMax (it owns 51 percent of WiMax carrier Clearwire) and very much needs a device (and some apps) that will show the dazzle of WiMax and 4G networks. An Android smartphone running on WiMax would be just the ticket.
WiMax service is available in only a few cities now, and it connects only to USB modems for laptops, and a couple of portable wireless router devices.
Dual-Band
Sprint executives told me today that the new smartphone will be dual-band–that is, it will contain both a 4G/WiMax radio and a 3G radio. The phone, I'm told, will first look for a 4G connection, then default to a slower 3G connection. So if you live in a WiMax city (there will be 80 by the end of 2010, Clearwire says), you will get 4G until you leave your coverage area, then you switch to 3G.
Todd Rowley, VP of Sprint's 4G business unit, told me Sprint is currently in talks with a handset maker for the phone, but couldn't reveal details. Rowley also says Sprint won't begin selling the 4G smartphone until the Clearwire WiMax network reaches around 100 million people in the U.S. That's likely to happen in late 2010; Clearwire is saying it'll reach 120 million people by the end of 2010.
Then there's the issue of the app development community. Sprint and Samsung are both members of the Open Handset Alliance, which promotes Google's Android mobile OS. Sprint's VP of device and technology development Mathew Oommen explained to me that the Android OS is an especially good platform on which developers can create just the kind of rich media applications that will show off the fat (wireless) broadband pipe offered by WiMax networks.
What's So Great About Android?
Compared to other mobile OSes, Android lets developers write apps that more fully exploit the capabilities of the smartphone–things like the accelerometer, the high resolution display and the camera.
Android is also an "open" operating system. That is, it treats all applications the same regardless of whether they were created by the company selling the phone or a completely independent third party developer. Talking to Clearwire and Sprint executives here, I heard the mantra of "open networks" and "open devices" many times. And Sprint executives like to point out how their "open" philosophy contrasts sharply with the philosophies of competing wireless carriers.
Sprint will host an open developer conference (featuring Android) in Silicon Valley in October.
Can you see the dots connecting here?
So why would Samsung make the first Android WiMax phone? Samsung has gained a lot of experience and momentum in 4G/WiMax in the last few years. The company already sells one of the best known WiMax devices on the market, the Samsung Mondi, which won an award for "best WiMax device" here last night.
Samsung has just completed its first Android phone, the Galaxy. And rumors have already been flying in wireless circles that Sprint has been testing a Samsung 4G smartphone. Requests for comment from Samsung on the subject were not returned.