A leading financial analyst says sales of Palm's Pre smart phone are "not off to the races" and predicts quarterly sales will decline sharply. The company, meanwhile, announced it will no longer develop for Windows Mobile.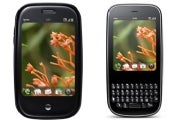 Needham & Co. analyst Charlie Wolf is no enemy of Palm, yet he predicts that quarterly Pre sales of 600,000 units in the August quarter will fall to 500,000 in the current quarter, ending in November.
"Although Palm did not say what Pre sales were in the quarter, they appear to have been around 600,000 units, about 100,000 above our estimate. Palm indicated that revenues could fall to $240 million to $270 million in the second quarter, a number that implies that Pre sales could fall to 500,000 units vs. our previous estimate of 750,000 units," Wolf wrote in research report (PDF) issued today.
The underperform rating is not a downgrade, but represents the ongoing challenges Palm faces, expected to intensify this Fall.
"The Pre and its siblings running on Palm's WebOS software platform appear to be a serious contender in the smartphone market. But it would be premature at this point to declare it a winner in view of the fact that the smartphone market will shortly be overrun with new phones from Motorola and others running on the Android platform as well as new BlackBerry models in time for the holiday selling season," Wolf added.
"However, if Palm's webOS platform can hold its own in this increasingly competitive environment and possibly gain share, an upgrade would clearly be warranted."
This is not any sort of death knell for Palm, which yesterday announced it would no longer sell Windows Mobile-based handhelds. But, it gives credence to concerns that the Pre has yet to prove itself in the market and that competition is making its problems worse.
Though not a big win, the Pre is keeping Palm in the game. Palm's recently announced Pixi smartphone shows the company won't be a single handset company, like Apple, but will drop webOS devices into a various market segments.
During a phone call this morning, Wolf warned that there will be huge competition emerging in the smartphone market before year-end and noted that Pre sales have been "surprisingly weak" outside the U.S.
As for jettisoning Windows Mobile, Wolf noted recent strong sales into Palm's business market and suggested the move was premature and will add to the company's revenue problems.
My take: If the company fails to gain traction, Palm could easily be written off as a serious contender before the Pre has its first birthday, next June. The company appears resource constrained and may find it difficult to ratchet itself up to deal with increased competition.
These results make it clear that, despite its CEO's musings to the contrary, Palm must beat competitors if the company is to prosper. There won't be enough room in the market for every company that wants to play.
For all those who criticized my skepticism that the Pre could single-handedly change the world, your apologies are accepted, and I wish you'd been right.
David Coursey tweets as @techinciter and can be contacted via his Web site.