U.S. Federal Communications Commission Chairman Julius Genachowski's decision to seek to formalize net neutrality rules would either bring "unconstitutional" new regulations to the Internet or a welcome "paradigm shift" in U.S. communications policy, depending on whom you talk to.
Genachowski announced Monday that he will ask his fellow commissioners to support a rulemaking proceeding to create formal net neutrality rules that would prohibit Internet providers from selectively blocking or slowing Web content and applications. Genachowski also pushed to apply the net neutrality regulations to mobile broadband providers, and he called for an expansion in existing broadband policy principles to prohibit broadband providers from discriminating against Web content and services while allowing them to engage in reasonable network management.
The FCC has been enforcing net neutrality principles on a case-by-case basis since August 2005, but formal rules would ensure that application and content developers on the "edge" of broadband networks can innovate without interference from network operators, Genachowski said in a speech at the Brookings Institution.
"This is the power of the Internet: distributed innovation and ubiquitous entrepreneurship, the potential for jobs and opportunity everywhere there is broadband," he said. "Saying nothing — and doing nothing — would impose its own form of unacceptable cost. It would deprive innovators and investors of confidence that the free and open Internet we depend on today will still be here tomorrow. It would deny the benefits of predictable rules of the road to all players in the Internet ecosystem."
Opponents Queue Up
But some broadband providers and conservative think tanks suggested Genachowski's plan could lead to burdensome new regulations.
The FCC is currently developing a national broadband plan and Genachowski's proposal might "change the rules of the road" before that's completed, said Ken Ferree, president of the Progress and Freedom Foundation, a conservative think tank.
"I'm troubled to learn that the FCC is embarking on an exercise that would probably result in rules that are unconstitutional and almost certainly beyond the FCC's statutory jurisdiction," he said in an e-mail. "Aside from the legal issues it raises though, I find myself at a loss to understand why the administration wants to start meddling with a sector of the economy that, despite a challenging macro-economic environment, is performing pretty well by any rational standard. It's almost as if they are trying to turn a story of success into one of failure."
Broadband provider Comcast said it welcomes a dialogue about net neutrality, but officials there questioned if more regulations are needed. The FCC used its broadband policy principles to prohibit Comcast from blocking or slowing peer-to-peer traffic in a commission vote in August 2008. Comcast was glad to see that Genachowski appeared to suggest that the Internet is now free and open, Comcast Executive Vice President David Cohen said in a blog post.
"Before we rush into a new regulatory environment for the Internet, let's remember there can be no doubt that the Internet has enjoyed immense growth even as these debates have gone on," he wrote. "The Internet in America has been a phenomenal success that has spawned technological and business innovation unmatched anywhere in the world. So it's still fair to ask whether increased regulation of the Internet is a solution in search of a problem."
CTIA, a trade group representing mobile carriers, said it was concerned that the FCC could make rules that prohibit mobile carriers from differentiating their products and services. Genachowski pointed to limited competition among service providers as part of the need for new net neutrality rules, but competition is strong among mobile carriers, said Chris Guttman-McCabe, vice president of regulatory affairs at CTIA.
"We are concerned about the unintended consequences Internet regulation would have on consumers considering that competition within the industry has spurred innovation, investment, and growth for the U.S. economy," Guttman-McCabe said in a statement. "Unlike the other platforms that would be subject to the rules, the wireless industry is extremely competitive, extremely innovative, and extremely personal."
Verizon Communications supports a free and open Internet, but new FCC rules could make it difficult for broadband providers to offer security features or other innovative products, said David Young, the company's vice president for federal regulatory affairs.
"The Internet is a work in progress, and we really don't know what it's going to look like five years from now," he said. "We believe that new capabilities will be created by innovation in the network, and those new capabilities and innovation should not be precluded by regulation."
Young said he was glad to hear Genachowski say the end result of the rulemaking has not been determined in advance. "We need to determine what are the problems that need to be fixed," he said. "What are the examples that require a dramatic change in the regulatory policy of dealing with the Internet."
Until now, U.S. lawmakers and regulators have had a hands-off approach to the Internet, Young added.
Put Practice into Policy
But Genachowski and Gigi Sohn, president of digital rights group Public Knowledge, said net neutrality rules wouldn't really be new. Until 2005, when the FCC changed the rules, broadband providers had to operate open networks to share with competitors, Sohn said.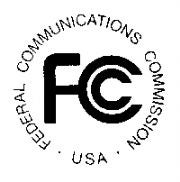 "American Internet users should be celebrating today," Sohn said. "After four years of regulatory uncertainty, the FCC chairman announced that the agency will start a proceeding to adopt rules that will ensure an open Internet on every single broadband platform."
Ben Scott, policy director at media reform group Free Press, called Genachowski's announcement a "paradigm shift" in FCC policy that will ensure the health of the Internet. Over the past four years, there's been a heated debate in Washington, D.C., about the need for net neutrality rules, he said.
"It is the elixir of consumer choice and competition that we have long been waiting to see firmly applied in the Internet space," Scott said. "We're going to settle this question once and for all, and we're going to deliver an open Internet for the U.S."
Other companies and groups supporting Genachowski's announcement included Google, Skype, the Consumer Electronics Association, and the Computer and Communications Industry Association, a tech trade group.
Senator Byron Dorgan, a North Dakota Democrat, also welcomed Genachowski's plan. Dorgan has pushed for net neutrality legislation in the U.S. Congress.
"An open and democratic Internet is necessary in order to allow innovation, economic opportunities, and consumer benefits to flourish, and it is critical that we maintain this access," Dorgan said in a statement. "By ensuring that consumers and online businesses can use the Internet without interference from broadband service providers, net neutrality will prevent the advent of haves and have-nots. This principle of open access has been the cornerstone of the Internet's growth so far, and is vital to its continued success in the future."