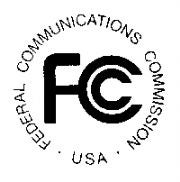 Federal Communications Commission Chairman Julius Genachowski announced Monday, that the FCC would prevent broadband carriers from limiting your access to high speed Internet for things like Internet-based voice calls, video streaming, and legal file sharing (that carriers might wish to block or at least charge extra for). In a speech to the Brookings Institution in Washington, D.C. on Monday, Genachowski said the FCC will begin to formalize net neutrality rules in the United States.
Genachowski also wants to have a public discussion about how net neutrality regulations would apply to mobile broadband providers. This is particularly important with the emergence of data-intensive smartphone handsets, 3G netbooks, and wireless broadband cards. As expected, not everyone is happy with Genachowski's concept of what a free and open Internet should be.
Here's what's going on:
The FCC's Four Freedoms Grow to Six
On Monday, Genachowski described the Internet as a "blank canvas" that has inspired "innovation and ubiquitous entrepreneurship." He cited online success sto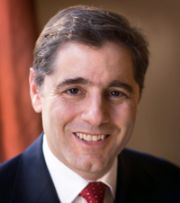 ries like Netscape, Facebook, and eBay, arguing that businesses like these could not have been successful without a free and open Internet.
To keep the Internet neutral, Genachowski wants the FCC to formally adopt six principles, four of which have been employed by the FCC on a case-by-case basis since 2005.
1. Consumers are entitled to access the lawful Internet content of their choice.
2. Consumers are entitled to run applications and use services of their choice, subject to the needs of law enforcement.
3. Consumers are entitled to connect their choice of legal devices that do not harm the network.
4. Consumers are entitled to competition among network providers, application and service providers, and content providers.
The two additions:
5. Broadband providers cannot block or degrade lawful traffic over their networks, favor certain content or applications over others and cannot "disfavor an Internet service just because it competes with a similar service offered by that broadband provider."
6.Broadband providers must be transparent about the service they are providing and how they are running their networks.
Don't force us to be free
While the principle of net neutrality has been embraced for years by many Internet advocates including Craig Newmark of Craig's List, Google, and Microsoft; broadband providers and mobile operators aren't so sure about Genachowski's plan.
In a blog post entitled "Does the Internet Need More Regulation? FCC to Decide," David L. Cohen, executive vice president of broadband for Comcast — one of the largest broadband providers in the United States — points out that net neutrality debates have been going on for years. During that time, however, the "Internet has enjoyed immense growth… [and the] Internet in America has been a phenomenal success." With that in mind, says Cohen, it is "fair to ask whether increased regulation of the Internet is a solution in search of a problem." Despite Cohen's questions about government intervention, he says Comcast is committed to working with the FCC on this issue.
Wired's Dylan F. Tweney has an interesting take on the FCC's net neutrality moves, arguing that intervention will actually stifle your Internet access. Tweney's three-point argument suggests that broadband providers may be forced to give up on flat-rate Internet service in favor of bandwidth caps. Bandwidth, Tweney argues, is not unlimited — especially for mobile providers — and therefore must be managed. Tweney believes formal net neutrality will cause problems in broadband that we've already seen with iPhone users' inconsistent service from AT&T. Enforcement may also be difficult for the FCC to carry out, according to Tweney, because it will be hard to prove when a service provider has run afoul of neutrality regulations. Tweney also says an open and free Internet has already won out over closed networks, and points to the failures of services like AOL and CompuServe as examples.
Mobile Provider Backlash
In his speech, Genachowski didn't lay out any specifics for how net neutrality would apply to mobile providers. However, the FCC Chairman did say he wanted the regulatory body to "analyze fully the implications of the prin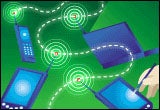 ciples for mobile network architectures and practice."
Cell phone companies were not too thrilled to hear about this.
"We are concerned the FCC appears ready to extend the entire array of net neutrality requirements to what is perhaps the most competitive consumer market in America , wireless services," AT&T said in a statement. Verizon also spoke up, saying the FCC should not start regulating the Internet and arguing net neutrality would "limit customer choices and affect content providers, application developers, device manufacturers and network builders," according to the BBC.
Republicans Move Against Net Neutrality
Reacting to the FCC's announcement, Senator Kay Bailey Hutchinson from Texas, who is the ranking Republican on the Senate Commerce Committee, attached an amendment to an appropriations bill that would deny the FCC any funding for "developing or implementing new Internet regulations," according to Eweek. Republican objections to the FCC proposal include concerns that government intervention would stifle innovation. The amendment was co-sponsored by four other Republicans.
What's next for the FCC
Genachowski said he wants to initiate a public discussion about net neutrality that is "fair, transparent, fact-based, and data-driven." The FCC Chairman says nothing is predetermined, and will schedule public workshops as well as online discussion. To that end, the FCC has launched a new Website called OpenInternet.gov, where, you can submit comments, view Genachowski's speech, and connect with the FCC through social networks and new media like Twitter, Facebook and YouTube.
Watch Julius Genachowski's Introduction to OpenInternet.gov: