Advertising on Facebook hasn't been met with success. The most prominent example of its failure is the now-defunct Facebook Beacon program
, which broadcast the actions of users on external sites. (Yes, I just bought a pizza. Yes, I just bought your Christmas present and now you know what it is.) Now Facebook has announced a multi-year strategic alliance with ad-tracking monster Nielsen to create BrandLift, an advertising effectiveness measurement tool that the partners hope will push the bar high for social networking ads.
BrandLift will manifest itself as a series of one- or two-question surveys. The surveys will appear on the Facebook homepage, be entirely opt-in, and conform to the "look, feel, and functionality" of the "existing Facebook experience," according to their originators.
"Facebook is an increasingly vital link between consumers and brands," said John Burbank, CEO of Nielsen's online division. "We will now be able to add deep knowledge of this important social network to our unmatched media measurement and consumer insight across all three screens. Together we will be abl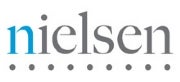 e to provide the missing elements to clients seeking better understanding of how Web content and online advertising affect consumer behavior."
Facebook COO Sheryl Sandberg is also psyched about pairing Facebook's 300 million users with big-dollar marketers: "The combination of our unique ability to quickly and effectively poll a sample of our more than 300 million users and Nielsen's expertise in data analysis will give marketers access to powerful data they can use to understand and improve current and future campaigns."
More aggressive advertising was one of my predictions about the future of Facebook, and perhaps now it's coming true. When a company partners with Nielsen, that means it is serious about reporting advertising statistics to its clients, and sometimes it releases a surge of in-your-face attempts to get into your wallet. However, based on the information available regarding BrandLift, it does not appear as though the Facebook experience will significantly change; in fact, given that the program is entirely opt-in, and that surveys are easily ignorable, you may not notice a difference at all.