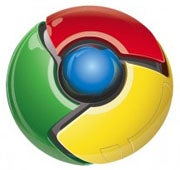 Google is wielding a fierce new weapon in its war against Internet Explorer. The company has just unveiled a new plugin that essentially transforms IE into Chrome, bringing the browser's faster performance and expanded capabilities into Microsoft's standard offering. The plug-in, called Google Chrome Frame, was announced on Google's Chromium Blog Tuesday.
Meet Google Chrome Frame
After a quick installation, Google Chrome Frame begins automatically functioning within your existing Internet Explorer setup. Once running, it'll be able to render Web pages opened in IE with Chrome's WebKit-based engine and with advanced HTML5 support not normally available in Microsoft's browser.
In describing the Google Chrome Frame plugin, engineers all but explicitly reference the Web-wide efforts to kill IE 6 due to its outdated standards. Microsoft has refused to drop support for the browser, leaving many in the blogosphere frustrated and searching for their own workaround solutions.
Per Google's announcement:
"Recent JavaScript performance improvements and the emergence of HTML5 have enabled web applications to do things that could previously only be done by desktop software. One challenge developers face in using these new technologies is that they are not yet supported by Internet Explorer. Developers can't afford to ignore IE … so they end up spending lots of time implementing work-arounds or limiting the functionality of their apps.
"With Google Chrome Frame, developers can now take advantage of the latest open web technologies, even in Internet Explorer."
Google Chrome Frame can be installed in any version of Internet Explorer 6, 7, or 8.
For Users and Developers
While Chrome Frame is currently described as an "early version" intended for developers, Google is by no means painting it as only an insider's tool. Engineers tout the plugin's ability to let users experience speedier load times and more modern Web applications while still remaining within the IE interface.
The Google team is also tying the idea of Chrome Frame into the notion of maintaining an open Web, something the company has recently been working hard to promote. Today's announcement puts much emphasis on the fact that Chrome Frame is open source and focused on increasing the availability of open Web technologies.
Of course, the fact that it also exposes more users to the Chrome experience probably doesn't hurt, either.
JR Raphael shows his less serious side at eSarcasm, his new geek humor site. You can keep up with him on Twitter: @jr_raphael.