During the second IDF 2009 keynote, by Sean Maloney (Exec. VP and General Manager of Intel Architecture Group), we were briefly treated to the first public demonstration of Intel's upcoming enthusiast GPU code-named Larrabee. Intel has stated in the past that Larrabee based products are expect at the end of 2009 or early 2010, but if its debut is any indication, it looks like they still have some work to do.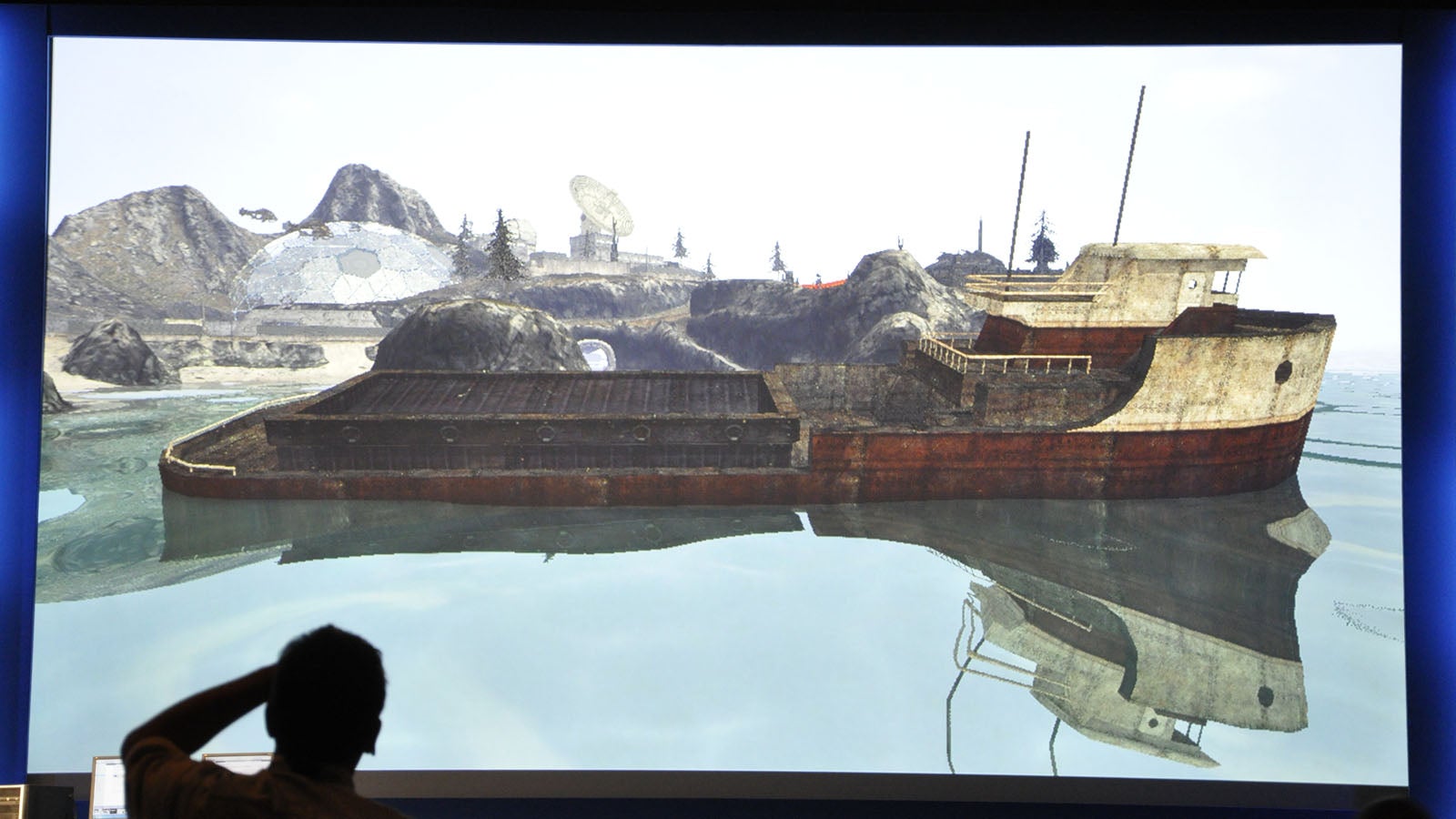 As part of the keynote, we were quickly shown a single ray-tracing demo running on actual pre-production Larrabee hardware. It was a single scene from the same ray-tracing demo Intel has used in the past with its regular CPUs – a level from Enemy Territory: Quake Wars running through Intel's software raytracer. The image quality was pretty good, but the framerate was visibly choppy, and it wasn't a particularly complex or impressive scene.
Beyond that, Intel revealed almost nothing. No die sizes, number of cores, clock rates, or performance in traditional DirectX or OpenGL games. The most interesting tidbid seemed like an afterthought at the end of the demo, when Maloney casually mentioned, "We'll be incorporating this into a future CPU, at some point." This is the first confirmation of what we've assumed all along: that some sort of Larrabee derivative is destined to be integrated into future Intel CPUs as the integrated graphics solution. Is Larrabee (in some form) destined to be the IGP for Sandy Bridge, the next-generation Intel CPU architecture due in late 2010?
Follow Jason Cross on twitter or visit his blog.