This morning, Intel has just unveiled its newest mobile processor. Surprise! Okay, not really. We've heard about this chip for what feels like ages. Well, today we're gonna tell you how a Core i7 laptop performs in initial tests.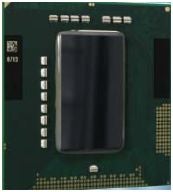 But first, a quick rundown might be in order. If you scan the Geek Tech and "Today @" blogs, you'll learn the ins-and-outs of Core i7. What it means for mobile: More expensive CPUs that offer more power, more efficiently. Turbo Boost technology promises to function as though the notebook is theoretically overclocking for you–amping up as needed.
Take the Intel Core i7-920XM processor–It's a 2GHz CPU that can throttle up to a single-core frequency of 3.2GHz if needed. And, it just so happens that we have a test machine in-house with this particular Core i7 loaded in, the Clevo W870CU. This machine is strictly for lab testing, an example of the kind of machines you can expect to find soon (you know, like in your friendly neighborhood Alienware M15x).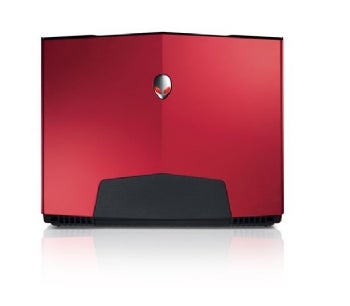 So let's get to the test machine and some of our test results. This rig jams in the following guts: Intel's 2.0GHz Core i7-920XM CPU, 4GB of DDR3-1333 (2x2GB) of DRAM, a 1GB Nvidia GeForce GTX 280M GPU, an 80GB Intel X25-M SATA SSD (that'll run you about $355 at Amazon as opposed to the standard 250GB HD that sells for about $75), GbE ethernet, ExpressCard/54 slot, e-SATA port, DVI and HDMI outs, four USB ports, a 1394 port, a DVD-Multi Recorder, and Intel Ultimate N Wi-Fi Link 5300 WLAN. Oh, yeah, and the PC runs Windows 7 Ultimate on a 17-inch 1600-by-900 pixel panel.
This whole package, according to Intel spokespeople, would sell for the low, low price of roughly $3229. Give or take a dollar. Hey, I don't think anybody is kidding anyone here–this is a monster machine. No concern for cost savings. And battery life? Why even bother with a huge honking desktop replacement like this? It's not like you'll lug it around often. With that in mind, we pushed the Clevo case through our WorldBench 6 tests (and then some).
In a straight run of WorldBench 6, the Clevo notched a 126. The only thing that's scored higher, a 133, was the Eurocom system we tested with a Xeon processor. And that cost almost $6000 at the time of its release.
Diving a little deeper, I found some interesting–but hardly surprising–bits. In some apps, the Clevo smoked a tricked-out Alienware M17x (one that came equipped with a 2.53GHz Core 2 Extreme QX9300 CPU, 4GB of RAM, and two nVidia GeForce GTX 280M GPUs). Where it took the M17x 557 seconds to finish a 3DSMAX rendering test, the Clevo whipped through the same run in about 312 seconds. Other times, it was only a little faster (324 seconds to run Microsoft Office 2003 vs. 339 seconds with the M17x).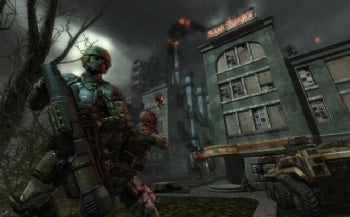 The really interesting stuff shows up in games. Now remember, the M17x to which we're comparing has twice the GPU power when running the same tests in Enemy Territory: Quake Wars and Unreal Tournament III.
Quake Wars ran impressively fast on the M17x–at high settings (at 800 by 600 and 1024 by 768 pixel resolutions), earning 86 and 85 frames per second, respectively. The Clevo got 119 and 115 frames per second in the same test. The results were even more pronounced in Unreal tournament III. The M17x ran quickly–61 and 62 frames per second. Same tests, same resolutions, the Clevo notched 112 and 113 frames per second.
Of course, these tests aren't 100 percent complete (we'd have to factor in a Windows Vista rig versus a test box running Windows 7 with raw drivers). And I wanted to make things even more interesting by throwing a newer benchmark-worthy game at the Clevo (unfortunately the Alienware rig had already left the labs and returned to the mothership)–Resident Evil 5. Want to see how your machine fares? I downloaded the test here.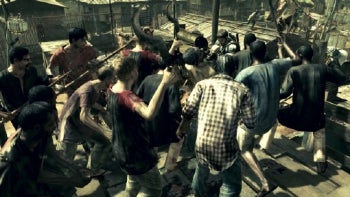 With the Resident Evil 5 benchmark, you can monkey with all sorts of settings ranging from the resolutions supported to toggling ridiculous levels of antialiasing. Here's what happened: I ran six tests–three in DirectX 9c, three in DirectX 10. With max settings locked in (and 4X antialiasing) at 1024 by 768, I got 79.8 frames per second. With the same settings at the screen's native 1600-by-900-pixel resolution, the Clevo kicked out a respectable 56.8 frames per second. Then, for yucks, I set the antialiasing to ludicrous–C16XQ–and still, the machine managed 44.5 frames per second. All in all, a successful test run. (And, by the way, all those same tests conducted in DX10 ran roughly 5 frames per second slower).
Do these tests make the Core i7 sound like something you might want? Well, we're expecting full-fledged retail machines coming to our offices as soon as next week. By then we hope to be able to give you a more definitive answer on exactly how good the Intel Core i7-920XM ($1054), the i7-820QM ($546) and the i7-720QM ($364) mobile processors really are compared with the preceding generation.