Well, you knew it was only a matter of time. Last week we reported on HP's lines of laptops hitting the streets this fall, and today, as Intel officially lifts the lid on the mobile Core i7 processor (the artist formerly known as "Clarksfield"), Dell follows suit.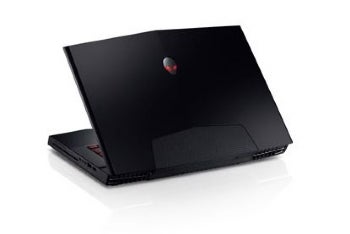 So, what we're seeing from the big D this time out are a couple refreshes of 15-, 16-, and 17-inch laptops in the Studio line. We'll get to them in just a second. But as Dell considers the M15x from its Alienware subsidiary the "flagship core i7 product," we should probably get to that monster machine first. The M15x is, in a nutshell, a smaller version of the M17x–a potentially powerful 15-inch gaming rig that will fit in your laptop bag (14.88 by 12.15 by 1.92 inches), but also, potentiallly, rip a hole through the bottom, since the thing weighs about 9 pounds with the 6-cell battery.
Alienware is being pretty cagey about the package at the moment, saying that the M15x will "start at $1499." That leaves a whole lot of wriggle room for the key optional features that is likely to include: Intel's 2GHz Core i7 920XM CPU (this CPU alone sells for $1054), 1GB of nVidia GeForce GTX 260M, up to 8GB of RAM, up to a 500GB hard drive (at 7200 rpm) or a 256GB SSD, and a slot-loading optical drive (a dual-layer BD-ROM will, no doubt, cost extra). No word on what you can expect to pay for this just yet, but I'll update this report the second I get price confirmations from Alienware.
The standard port package seems reasonable: One 4-pin FireWire jack, two USB 2.0 ports, one combo USB/e-SATA port, an 8-in-1 media card reader, an ExpressCard slot, and 1000 mbps ethernet. On the A/V side, VGA and DisplayPort video-out (what? No HDMI?), two audio-out connectors, audio-in/ microphone jacks, and two front-firing speakers.
So, yeah, the M15x is a potent portable gaming rig that still resembles a Transformer (minus Michael Bay's directorial panache). Of course that doesn't say how the machine handles in the turns. While I'm anticipating a test machine rolling into the office any day now, I can at least give you a sneak preview of sorts. You see, Intel sent along a sample Core i7 test machine. You can click here for a preview of what to expect from the latest high-end desktop replacement machines.
Next up, some of Dell's more mainstream contributions to the i7 fold. All three of the Studio machines introduced today come with the $364 Intel Core i7 720QM 1.6GHz CPU. Probably the most surprising parts: the features that are packed in, and the surprisingly reasonable prices.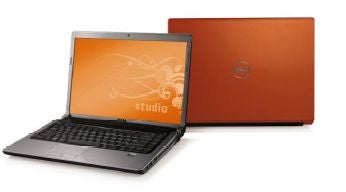 Take the Studio 17 and its $1099 starting price (I wonder how much of the following specs come in that $1099 model). Besides the 720QM, this 17.3-inch laptop (with a 1600-by-900-pixel WLED display) offers a 1GB ATI Mobility Radeon HD 4650 GPU; 4GB of RAM; a 250GB, 7200-rpm hard drive; a slot-loading DVD-RW drive; a 2-megapixel Webcam; a JBL 2.1 speaker system (two front-firing 1.5-watt speakers and a 6-watt subwoofer); and a 9-cell battery.
The Studio 15 starts at just under a grand (specifically, $999) with the only real differences being the 512MB ATI Mobility Radeon HD 4570 GPU and 15.6-inch (1366-by-768-pixel) WLED panel. Of course, the more upgrades you pile on, the more you boost the price.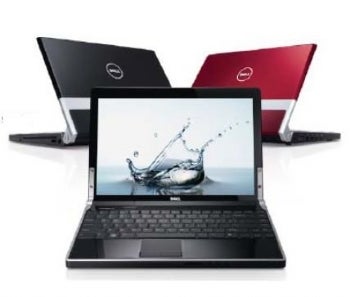 The Studio XPS 16 is the premium solution that packs in a whole lot of meat–that'll cost you a little more green (this model starts at $1249). You get the 720QM; 1GB of an ATI Mobility Radeon HD 4670 GPU; 4GB of RAM; and a 250GB, 7200-rpm hard drive powering the beast. To show off the goods, a 1600-by-900 edge-to-edge WLED display is nestled inside a 15.6-inch panel, along with a 7-watt sound system (with subwoofer). A slot-loading DVD-RW drive, a 2-megapixel Webcam, and a 9-cell battery come on board as well.
Dell is chomping at the bit to get these guys out the door. In fact, you can order the Studio XPS 16 as early as this Thursday from www.dell.com.
We'll do our best to keep you up to date on how well these machines hum, so stay tuned for reviews of the machines, to be posted as soon as we get 'em. In the meantime, enjoy some of the attached snaps to see what they look like.