An industry group says Palm's Pre shouldn't pretend to be something it isn't, namely an Apple product.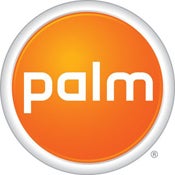 The USB Implementers Forum (USB-IF), acting on a complaint by Palm that Apple had disabled automatic Pre-to-iTunes synchronization, responded with a rebuke to Palm. At issue is something called a "USB Vendor ID" that identifies–or is supposed to–the manufacturer of a USB device.
Palm developed a clever hack that allowed the Pre to adopt Apple's vendor ID when connecting to iTunes. USB-IF, in a letter seen by BusinessWeek, told Palm that using another vendor's ID was a clear violation of its rules.
The letter may be the final note is what had already become a moot contest. Apple has, with iTunes 9, again locked Palm out, perhaps for good. Earlier, Palm had played cat-and-mouse with Apple, changing its software to resume automatic synching of non-protected content after Apple first locked it out. (Harry McCracken says Palm should create a non-automatic way to sync the Pre with iTunes and be done with it).
My take: Apple's control over what has become the world's largest music retailer and the associated iTunes client software is largely responsible for its domination of the smartphone and music player industries. It presents an obstacle that no competitor has come close to overcoming and may not for many years.
I am concerned about Apple's monopoly control over both iTunes and sales of iPhone applications. While wildly beneficial to Apple, they are likely, at some point, to gain the attention of anti-trust regulators. This is not a party that will last forever, but while it does, Apple competitors–no matter how good their hardware is–are at a huge disadvantage to the iPhone.
iPhone apps developers, meanwhile, should be free to sell their work through more venues than just Apple's App Store.
David Coursey tweets as @techinciter .