Ever wanted to read other people's observations — or even share your own — when you're browsing the Web? Google Toolbar's new Sidewiki feature, which currently works in Firefox and Internet Explorer, lets you read and post comments on virtually any Web page. Here's a quick run-through of how it works.
First, download the Google Toolbar with Sidewiki. Installation takes only a few minutes.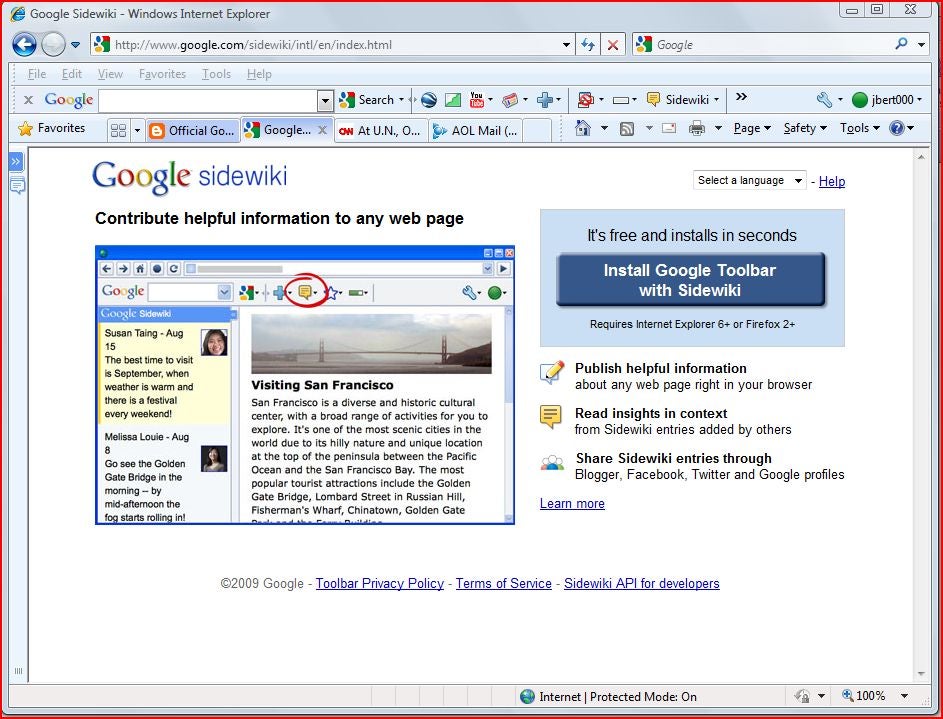 Once installation is complete, restart your browser. The Sidewiki button will appear in the Google Toolbar. (See lower right corner of image below.)

To see Sidewiki in action, go to a popular content site such as CNN.com. Select a story, and then click the Sidewiki button. If other Sidewiki users have already commented on the story, you'll see a list of entries in a right-side column, or sidebar.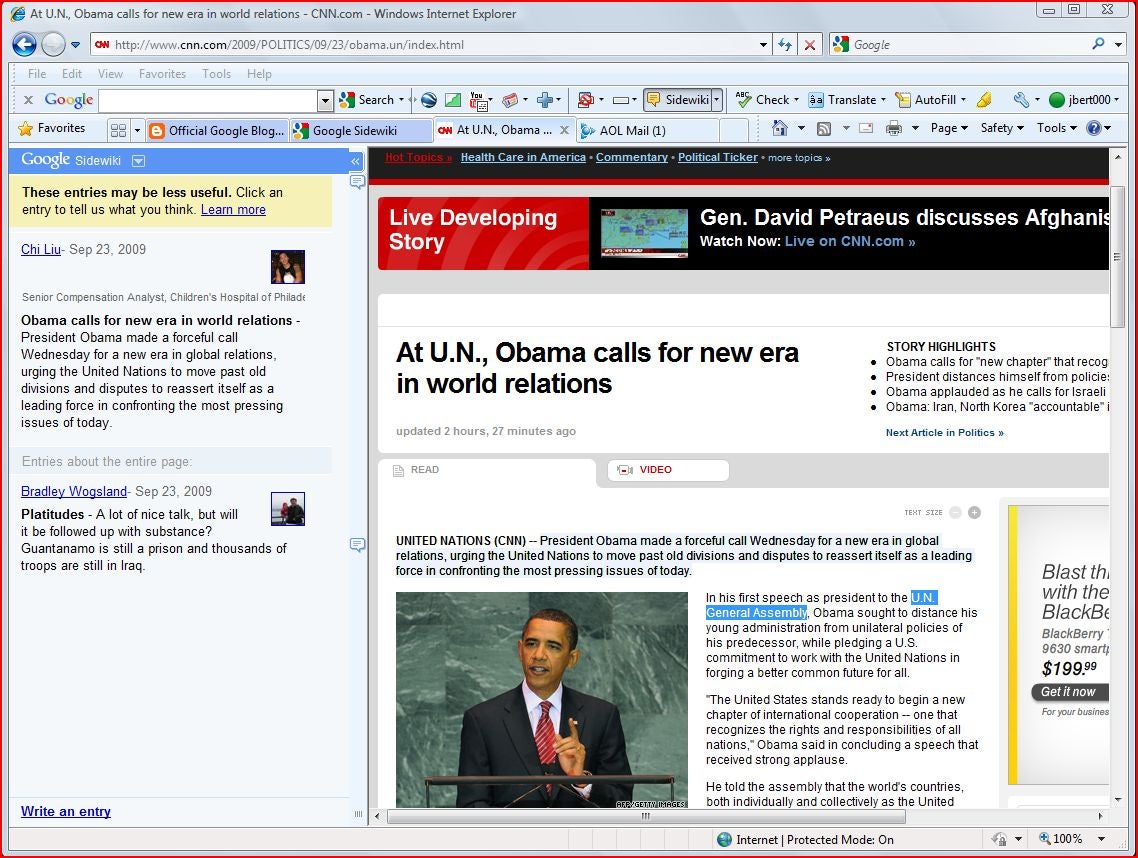 Have an brilliant observation or additional information to share? Click "Write an entry" at the bottom of the sidebar. (To add a comment, you'll first have to log into your Google account.)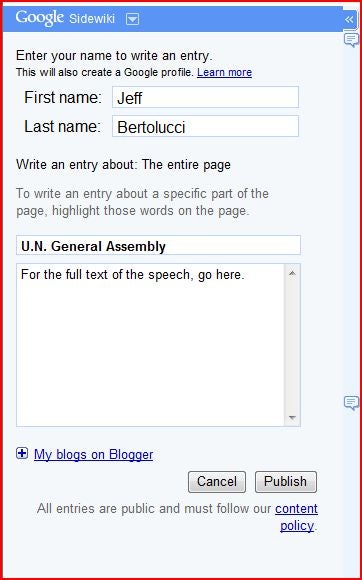 To filter out spam, off-topic remarks, and the all-too-common illiterate rants that plague comments sections of many sites, Sidewiki uses a "quality algorithm" in addition to user ratings to determine the order of entries that appear in the sidebar. You can vote on the usefulness of individual posts.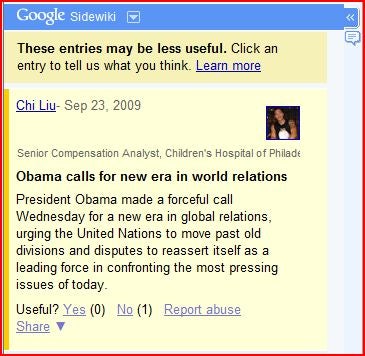 You can share a Sidewiki comment via Facebook, Twitter, email, or Web link. Here's a Twitter example: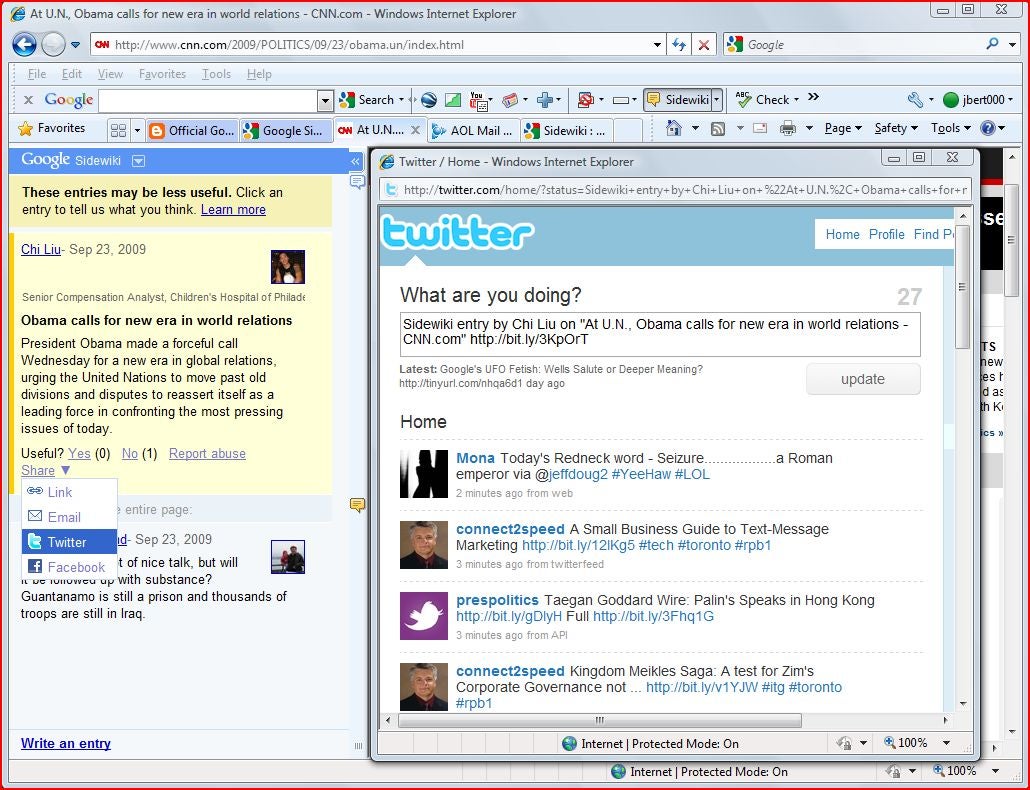 For more information on Sidewiki, including a brief video demo, check out this post on The Official Google Blog.