The Palm Pre's apparently never-ending struggle to sync with iTunes isn't going well, as a USB standards group is siding with Apple's countermeasures.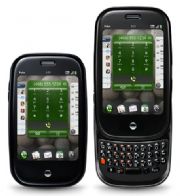 The USB Implementers Forum found that Apple did nothing wrong by preventing the Palm Pre from working with iTunes. In fact, USB-IF says Palm may have violated its membership agreement with the standards group by masquerading the Pre as an Apple device, All Things Digital reports.
At issue was the use, or misuse, of Vendor ID numbers that identify a product when connected through USB. When Apple booted the Pre from iTunes the first time, we learned that Palm was using Apple's Vendor ID for the sole purpose of syncing with iTunes. Palm then restored iTunes sync, but Apple eventually caught on, and removed the Pre's syncing abilities once again.
USB-IF says Apple was within its right to do so, and wasn't "hampering competition," as Palm claimed. But now that Palm has alerted USB-IF to its little Vendor ID scheme, the standards group wants an explanation of how this isn't a violation of policy. Palm essentially dug itself a hole, and has been given seven days to weasel its way out.
I was curious what the potential consequences are if Palm did violate member policy, but Traci Donnell, USB-IF's executive director, said in an e-mail that the group isn't commenting publicly on the matter at this time.
Meanwhile, it's rumored by PreCentral that an upcoming update will
, but that only perpetuates the problem and subjects users (who were told from the outset that the Pre would work with iTunes) to more frustrations. With another opponent, not an ally, in the USB-IF, Palm is fighting a losing battle.