Orange will start selling the iPhone 3G and iPhone 3GS to its U.K. customers later this year, it said on Monday. The deal means that rival network operator O2 will no longer have exclusive rights to sell Apple's phones in the U.K., something it has enjoyed for almost two years.
Orange is still keeping the details of the launch under wraps. More information on pricing, tariffs and avai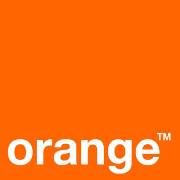 lability dates will be released in due course, Orange said in a statement.
U.K. customers shouldn't expect a price war between O2 and Orange when the phone is launched, according to Carolina Milanesi, research director at Gartner. The launch of the iPhone, with multiple carriers, in other countries has showed that the operators stay close to each other when it comes to pricing, she said.
Orange doesn't want to comment on how it plans to differentiate its offer from O2's, according to a spokeswoman.
Network quality will likely be a key part as Orange tries to differentiate itself, according to Shaun Collins, analyst at CCS Insight. O2's 3G network has consistently been underperforming compared to those of its competitors, and Orange will want to take advantage of that, he said.
The Orange launch will result in a nice bump in iPhone sales for Apple, according to Milanesi.
That Orange got the iPhone is more evidence of it reinventing itself in the U.K, Collins said. On Sept. 8, Orange owner France Télécom announced that it would set up a joint venture in the U.K. with Deutsche Telekom, owner of the T-Mobile UK mobile network there.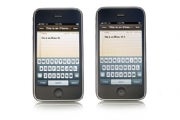 T-Mobile in Germany and AT&T in the U.S. still have exclusive deals with Apple on the iPhone.
That T-Mobile Germany, holder of the last exclusive iPhone deal in Europe, will lose that exclusivity now seems almost inevitable. In February a French court ended Orange's monopoly there, while in Sweden Apple increased to three the number of operators selling the iPhone in July.
There is no reason for Apple to work with only one operator in Germany, and not sign deals with more operators to increase its footprint, Milanesi said.
What will happen in the U.S. is trickier to foresee. The launch of a CDMA (Code Division Multiple Access) version of the iPhone that could be sold by Verizon, is unlikely, according to Milanesi. If Apple had planned to do that it would have launched it in the beginning, and it makes even less sense as the launch nears for LTE (Long Term Evolution), the successor to Verizon's CDMA and the GSM technology used by AT&T and operators elsewhere, she said.