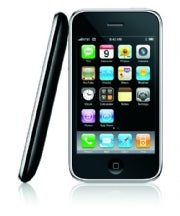 France Telecom's mobile carrier, Orange announced on Monday that it is bringing Apple's iPhone to the U.K. by the end of the year. Orange will be the second mobile company in Britain to offer the iPhone, and takes one more country off the list of single iPhone provider nations.
Does the end of U.K. exclusivity mean the days of iPhone exclusivity in the United States are numbered? Let's take a look:
IPhone Goes Orange in Britain
Early Monday, Orange U.K. announced it will begin selling the iPhone 3G and 3GS in Britain later this year. Orange offered no firm date when sales start, nor announce any pricing d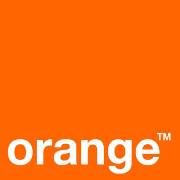 etails. However, the company typically prices the iPhone from $436 with an 18-month contract to free with a two-year contract, according to The Wall Street Journal .
Just like AT&T, O2 has had its share of customer complaints, and after months of speculation the British are finally getting a second iPhone carrier.
AT&T-Apple Partnership Keeps Going
Despite predictions to the contrary, the exclusive AT&T iPhone deal in the U.S. shows no signs of ending. But if pressures continue to mount, Apple may consider relenting to customer demands. It's no secret that some iPhone customers have been very vocal about their dissatisfaction with AT&T's service, and the media has put AT&T's services under a microscope ever since the iPhone was introduced.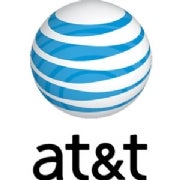 AT&T's current rollout of multimedia messaging on the iPhone is a perfect example of the intense scrutiny the company has been under. AT&T was ridiculed for its slow adoption of MMS, which was introduced to the iPhone in June, but didn't launch on AT&T's network until last week.
Refuting the ridicule, AT&T said it took so long to get MMS ready because the company had to beef up its network. The company anticipated a major jump in network traffic once the MMS switch was flipped, and needed to make sure its network was ready. The day after MMS activation saw conflicting reports from customers complaining of poor service and those who loved MMS on the iPhone. AT&T's official line is that the MMS rollout went smoothly.
MMS on the iPhone is only a few days old, so it's hard to get a sense of what the service will be like under normal conditions once the excitement dies down. However, MMS is something AT&T has to get right. If it doesn't, the cries to end AT&T's iPhone exclusivity arrangement will only grow louder.
The iPhone Goes to Washington
But if Apple doesn't end its exclusivity deal with AT&T, the government might. In June, AT&T defended its arrangement before the Senate Committee on Commerce, Science and Transportation. Soon after, the Federal Communications Commission announced its own hearings into mobile handset exclusivity, and let's not forget the Google Voice debacle. Considering recent announcements by FCC Chairman Julius Genachowski, it's possible the FCC's intention to enact a net neutrality policy could threaten AT&T's exclusive iPhone status.
Is Apple Stuck with AT&T?
So will all the customer complaints, media criticism, and government inquiry prompt Apple to dump AT&T? It's possible, but perhaps the iPhone could simply run on additional U.S. carrier networks.
Verizon doesn't show much interest in the iPhone, especially since it is working on its own applications store instead of allowing default access to stores run by handset manufacturers like Apple. It's very unlikely the phone would appear on the Palm Pre-friendly Sprint, and T-Mobile is probably too small (now) to handle the network demands of heavy iPhone use. So without an able and willing partner, the iPhone might be stuck on AT&T's network regardless of the public desire for a second carrier.
What do you say? Are Americans simply stuck with AT&T or will Apple work its way onto one of the other networks?