Google turned 11 yesterday, and it's hard to believe Google is only 11. Long ago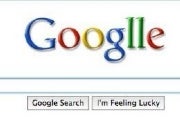 it became its own verb, replacing "to search for" with its ubiquitous moniker, and permanently etched itself into Internet culture. Now, with its many offshoots, Google is no longer just a quick and easy alternative to, say, Yahoo search or AOL Web crawling, but rather, an institution.
It's also hard to imagine where we'd be without Google. Here are five reasons why I cannot live without it.
Mail
Without Gmail, we'd still rely on other free Webmail applications, many of them drenched in flashing advertisements and incapable of sorting out g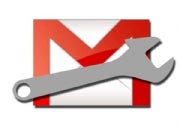 obs of spam with the efficiency and unobtrusiveness of Google. And Gmail, just recently out of beta, continuously improves, integrating Google's many features into its streamlined interface. Sure, it goes down every once in a while; but we love it, so we cut it a break.
Documents
Google Docs changed the way people conduct business on the Web. Morphing the capabilities
of Word, Excel, and PowerPoint into free applications — and providing them as a collaborative experience with anyone on the Internet — was impetus for many to skip out on buying expensive Microsoft products. As an answer to Google's battle cry, Microsoft shoved its Office suite up into the clouds, making it clear that Google is s
toking competition with its innovative approach to productivity.
Maps
MapQuest was once the be-all, end-all for Internet route mapping. But with Google Maps and Google Earth, Google stole a share of the attention. Google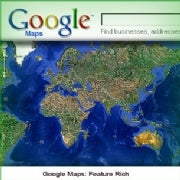 Maps never ceases to amaze me. Just recently it integrated Boston's obnoxious public transit system into its directions, allowing me to find the quickest route via trolley, train or bus. Its use of walking directions was also a brilliant move for us city-dwellers who shun motor vehicles in favor of a good pair of sneakers.
Browsers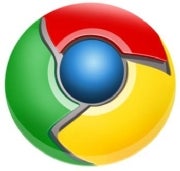 I hate Internet Explorer. Firefox is too slow for me. That's where Google Chrome busts in like the Kool-Aid Man. Nimble, smooth, and reliable, Google Chrome has permanently replaced the alternatives. Like all of Google's products, Chrome is constantly under development, and its most recent beta reinforces its role as a strong contender in the browser wars, especially since Sony is preinstalling it on laptops.
Books
I hope the heavily opposed Google Books Project can passify its critics so the effort shifts in Google's favor before its 12th birthday, as this is one of the most exciting literary projects ever.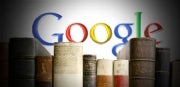 Google found itself in a quandary after scanning millions of rare and out-of-print books, getting sued, finding a settlement, and then watching that settlement scuttle back to the drawing board. Once the project is completed, people will be able to access millions of books from all over and enjoy what, in some cases, has been lost for years.
What's your favorite Google product?