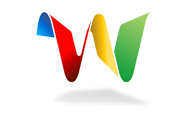 Surf's up for 100,000 more people. Google is entering the next phase of testing for the Google Wave platform by inviting developers who have been active with the Google Wave program, users who signed up to participate in beta testing, and a select group of Google Docs customers.
Google unveiled the ambitious Google Wave project at the Google IO Conference earlier this year. Wave is a communications platform that consolidates an array of popular communications methods into a single interface. Google Wave ties together email, instant messaging, blogging, document sharing, wikis, and multimedia content in one platform that also facilitates real-time sharing and collaboration.
Google Wave was developed by Jens and Lars Rasmussen, the sibling developer duo that created Google Maps. The Rasmussen's believe that traditional email is the snail-mail of the Internet era and they are hoping to revolutionize online communication with Wave.
Some view Google Wave as a direct attack on social networking rivals such as Facebook and Twitter. Social networking sites are expanding their capabilities and crossing into each other's core markets. A tool like Google Wave will provide users with a one-stop shopping interface for managing and sharing virtually any kind of communication in real-time.
From what Google has revealed thus far about Wave, it certainly looks impressive. It might help users to be able to share and be social without over-sharing or exposing their personal information to the world. It would be nice to be able to share a video with the friends or contacts that might appreciate it, without blasting it to everyone you know and possibly offending more sensitive contacts.
As a social networking tool though, Google Wave may have too many moving parts. Many users have complained that Facebook is too complex and cumbersome to effectively allow them to share and communicate. That is part of the reason Facebook developed Facebook Lite. A platform that includes everything plus two kitchen sinks is nice on one level, but if its too complicated for novice users to grasp and use easily it may never catch on.
The real battlefield for Google Wave may not even be social networking. The tools and functionality included in Google Wave are similar to what is typically found in a unified communications deployment. Looking at Google Wave as a unified communications platform rather than a social networking tool puts it in competition with vendors like Microsoft and Cisco in the unified communications arena.
Google Wave may eventually revolutionize social networking, but I think the more immediate benefit of Google Wave is to provide small and medium businesses with an affordable alternative to the current unified communications solutions. Google Wave provides the unified communications and collaboration tools organizations need to share and communicate in real-time from anywhere in the world.
I don't know if Google Wave will make email obsolete as the Rasmussens have predicted, but the tool looks impressive thus far and I think it is safe to say that whether it is social networking, or unified communications, or both-there is reason for competitors to be concerned about the coming Wave.
Tony Bradley is an information security and unified communications expert with more than a decade of enterprise IT experience. He tweets as @PCSecurityNews and provides tips, advice and reviews on information security and unified communications technologies on his site at tonybradley.com.